Healthcare workers are on the front lines of every disease outbreak, bravely and tirelessly putting patients' needs ahead of their own. There are currently many thousands of healthcare workers working around the clock to fight the novel coronavirus, or SARS-CoV-2, at great personal risk. More than 1,700 front line healthcare workers have contracted COVID-19 so far, including 6 that have died. These heroes deserve our gratitude for their commitment to help patients and impacted communities. From the bottom of my heart, thank you.
Thank you also to the Illumina employees who are helping the healthcare providers and patients on the front lines. Early January 24 morning, as families prepared to celebrate the Chinese New Year, our China team was busy. The China Center for Disease Control and Prevention (CCDC) needed sequencers urgently to process SARS-CoV-2 samples. Our local team coordinated with colleagues in instrument transportation and reagent deployment to deliver, install and calibrate the sequencers that day. They then worked late into the evening with the dedicated CCDC staff, providing training on the new equipment.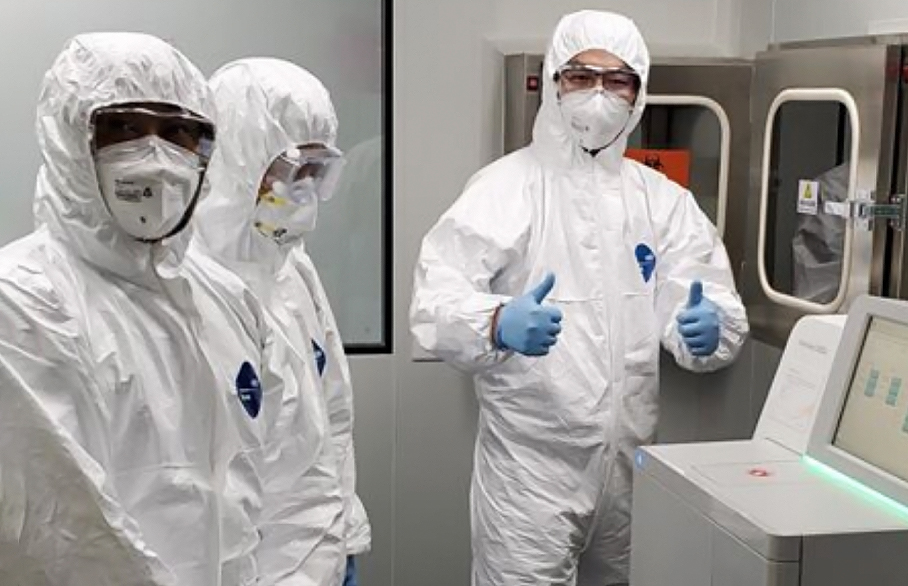 As health officials in China work rapidly to combat the SARS-CoV-2 outbreak, this pattern has repeated many times: CCDC locations and hospitals on the front lines need sequencing support urgently, and we move as fast as possible. This effort touches our customer care team, our warehouse and logistics teams, and our clinical technical support teams who – in just three days - successfully consolidated sequencing results across CCDC sites and developed an established workflow solution, from nucleic acid extraction to data analysis. We helped the Hubei CCDC produce the first SARS-CoV-2 sequences in Hubei.
To help labs and hospitals stay on top of the latest developments, our marketing teams are publicly posting and translating important publications and articles. We are also supporting local charities, such as the Chinese Red Cross and Hubei Red Cross Foundation. Our teams are also providing technical assistance to support the growing need from hospitals throughout the region for viral whole genome sequencing for virus identification, source tracing and mutation sequencing.
This SARS-CoV-2 outbreak has resulted in significant global disruption and heartbreaking individual cost with loss of life, infirmity, and living in isolation and fear. We are deeply indebted to the front line healthcare workers for their tireless commitment. We are profoundly grateful for the Illumina employees whose commitment has ensured that our technology is available to limit the human cost of this virus.
We will not stop until we stop the virus.