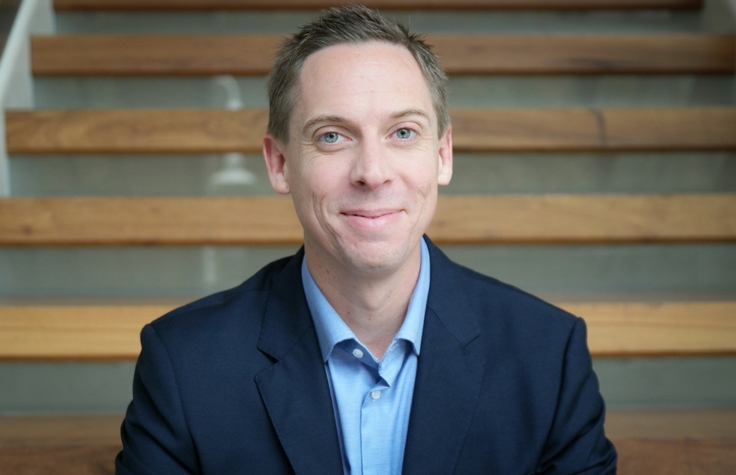 December 6, 2017
Some 350 million people suffer from rare and undiagnosed diseases, almost half of whom are children. There are about 7,000 rare diseases, many of which share symptoms, making diagnosis a frustrating challenge for physicians and patients alike. In fact, achieving a diagnosis has typically been a lengthy, cumbersome process. In the last five years, genomic sequencing has set a remarkable new standard for diagnostic testing. Rather than testing for one disease at a time, genomic sequencing can test for all rare diseases simultaneously.
Illumina is committed to advancing the understanding of rare and undiagnosed genetic diseases using clinical whole genome sequencing (cWGS). With both the capability and drive to apply our innovations to the human condition, Illumina strives to educate others about unlocking the power of the genome to improve human health.
On November 15, Ryan Taft, Senior Director for Scientific Research at Illumina, traveled to Washington, D.C. to present to the Rare Disease Congressional Caucus about WGS for children living with rare diseases. The panel discussion was hosted by the Rare Disease Legislative Advocates (RDLA), a program of the EveryLife Foundation for Rare Diseases, designed to support the advocacy of all rare disease patients and organizations. We sat down with Ryan, who also co-chairs the medical and scientific advisory board of Global Genes, to learn more about his advocacy efforts.
Why is your participation with this caucus important?
There are ample diagnostic challenges that Americans living with rare and undiagnosed genetic diseases face. Those suffering typically undergo multiple inconclusive tests, surgeries and other procedures, often without obtaining answers or a treatment path. Early, accurate diagnosis can change a patient's life through the right interventions and therapies. cWGS offers new opportunities for those living with genetic diseases. However, it is generally not covered by insurance. So, educating key legislative influencers is an important step in helping them understand the transformational value of genomic sequencing.
What was the highlight of your day?
For me, it was bringing together both sides of the aisle to understand the potential benefit of having cWGS covered under Medicare. Both Democrats and Republicans are very supportive of helping these kids, and are willing to work together to make this happen.
I also got to meet Congressman Scott Peters, who represents the district not only where I live, but also Illumina HQ, where I work. I've never been able to meet my representative before!
What is the vision/goal/mission of the RDLA and Illumina's outreach efforts with other rare disease advocacy groups?
By growing the patient advocacy community and working collectively, caucuses such as this can amplify voices to ensure that rare disease patients are heard in state and federal government. Above and beyond that, we work with various advocacy groups in the patient population to both unify and amplify the voice of the diagnostic odyssey and help accelerate the adoption of rare disease testing to improve patient outcomes. The overarching message we want to get across is this: Stop thinking about this one disease at a time, think about them as all having one important thing in common - they're genetic.
What is currently happening at the legislative level for helping those living with a rare and undiagnosed disease?
For more than two years, the Illumina government affairs team has been working both in Washington DC and Sacramento educating elected officials on our technology and genomic applications. We think we can work with both the state and federal governments to get these patients access to cWGS much faster.
What is Illumina's vision for how cWGS can be used to identify rare and undiagnosed diseases?
Rare and undiagnosed genetic diseases are a multifaceted problem, and more common than you think. Illumina believes genomics has the potential to transform this often mysterious area of human health in a meaningful way. Our vision is to accelerate the diagnosis of rare diseases in order to improve outcomes, promote enduring good health, raise awareness about the importance of genetic health, and potentially help reduce long-term healthcare costs.
What are some of the initiatives Illumina is doing that you are most excited about?
The iHope Network is our philanthropic initiative aimed at addressing the challenges facing patients with rare and undiagnosed genetic diseases, many of whom face financial hardship. This year, we've sequenced nearly 100 patients and their parents at no cost. We have diagnosed more than half of them and, consequently, several children received treatments that would have otherwise not been considered. On top of it, we helped discover a new disease. Learn more about our iHope Network, here.
People living with rare diseases need answers, and Illumina is committed to making a meaningful difference in these patients' lives, by participating in initiatives such as the Rare Disease Congressional Caucus.