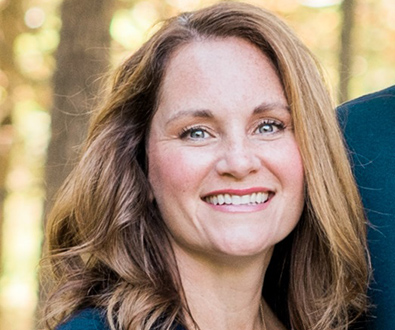 November 17, 2016
Genetic counselors are professionals who have advanced specialized education and training in both genetics and counseling, and help educate patients about their genetic health. Today, there are more than 4,000 certified genetic counselors globally. As the role of genetic testing in healthcare has grown more prevalent in recent years, genetic counselors' advanced training in genomics and counseling helps provide the emotional support patients need, as complex genetic information is translated into sometimes-difficult healthcare decisions.
During her 17 years as a genetic counselor, Patricia Winters has worked at the National Institutes of Health and has held clinical positions at academic medical centers. Now part of the Market Development team at Illumina, along with five other clinically trained genetic counselors, she discusses the important role genetic counselors play on the healthcare team, especially in reproductive health, and the valuable resource the reproductive genetic health (RGH) counselors are to the Illumina team.
What do genetic counselors do and why is their role important to the healthcare team?
Genetic counselors are uniquely trained. Not only do we understand the science but we also help with the psychological and social impacts of genetic test results. We understand genetic testing from the perspective of the healthcare provider and the patient. Clinical genetic counseling helps patients on a one-on-one basis. Our role is to help translate the scientific data and help healthcare providers and patients understand the implications of their results so patients can make the best choice for themselves and their families. Historically, genetic counseling has been focused on prenatal screening, diagnosis in the pediatric population and, more recently, the diagnosis and treatment of cancer. As we learn more within the field, we'll likely see more counselors specializing in other areas such as cardiology, psychiatry and neurology. It's a growing area of opportunity.
Our unique skill set can also be expanded into less traditional settings, such as the Market Development team in RGH at Illumina. We use the skills we learned in the clinic to provide a unique perspective and help ensure that the materials that RGH produces and the programs that we support will be a benefit to our partner laboratories, healthcare providers and their patients.
Why is the role of a genetic counselor so important in prenatal genetics specifically?
Genetic counselors are assets in helping expectant parents better understand their prenatal genetic screening options and how to interpret their results. A counselor can help translate the technical and scientific information. Couples with a better understanding of their results can make more informed decisions on what's right for their families in the context of their personal and cultural beliefs. It's imperative that a genetic counselor provides information in a safe, supportive and non-directive environment. Genetic counselors also can offer resources, such as educational materials and connections to support groups, where families can meet other families who have experienced similar decisions.
In addition, genetic counselors often have a role in educating other healthcare professionals, such as nurses and physicians. Genetics training in medical school and during residency is not consistent across the large number of training programs, yet physicians are generally responsible for offering and explaining the results of genetic tests to patients. Because not every pregnant woman will see a genetic counselor, it is imperative that all pregnancy care providers have the ability to discuss genetic testing. At Illumina, the RGH genetic counselors focus many of our efforts on the education of healthcare professionals. By capitalizing on our years of clinical experience, we develop educational materials that help healthcare providers understand our RGH products.
Are expectant parents aware that genetic counselors are a resource?
This is an area where we see room for improvement. The majority of expectant parents are not seeing a genetic counselor. In the past, most expectant mothers were not referred to one unless there was a risk factor – such as maternal age, family history, personal health history or abnormal test results. Earlier this year, the American College of Obstetricians and Gynecologists and the Society for Maternal-Fetal Medicine issued a joint Practice Bulletin recommending that noninvasive prenatal testing be offered to all pregnant women, regardless of their risk factors. I believe that as more couples undergo prenatal genetic screening they will become more aware that genetic counselors are an important resource for them.
It's also essential that we continue to educate our colleagues in the medical field to offer genetic counselors as a resource to their patients. At the end of the day, genetic counselors can be discussion partners for patients. We want families to have all the information they need to make informed choices about their options for prenatal testing and to have the guidance and support they need after they receive those results. So, while the Illumina RGH genetic counselors are no longer working directly with patients, we are committed to helping our healthcare colleagues achieve this goal by serving as resources for them and ensuring that they have the most accurate, up-to-date information available.
Where did the field start, where is it now, and where do you see it going?
I've seen it go from a very small, specialized field to more of an up-and-coming career. When I started my career almost two decades ago, people thought of genetic counseling as an esoteric field. They didn't understand what it was or its value. These days the impact of genomics is widely known and the healthcare industry is beginning to understand that genetic counselors are at the forefront of medicine. I think all of us would like to see the field continue to move toward making sure people have access to the best genetic services, and aiding in the education of physicians, nurse practitioners, and others that can provide some of those services. We need to make sure the information distributed to patients and to providers is accurate and easy to understand.
I think the industry will continue to improve and grow. We need to make sure our educational efforts keep up with the changing technology. There is a growing need for genetic counselors in industry roles, such as here at Illumina. Industry-based positions are attractive for a number of reasons, most notably the ability to be at the forefront of emerging technologies. Working at Illumina to help guide the implementation of new genetics technologies allows us to have an impact on making these technologies more accessible to a broader range of people.
Do you think there are any misconceptions about genetic counselors?
Absolutely. A common misconception in the prenatal field is that genetic counselors make the decisions for you or encourage you to take one action over another. The foundation of our field is based on education. We support expectant couples so they can make informed choices that are consistent with what they believe in and what will work best for their families. I think a majority of people who sit down with a genetic counselor are pleasantly surprised and feel that it helps lighten the emotional and educational burden that often comes with important health choices.