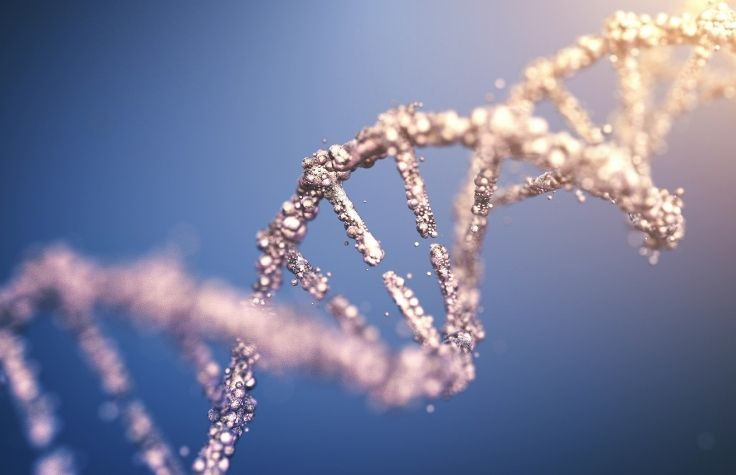 September 22, 2020
Sponsored by PrecisionFDA and the Genome in a Bottle (GIAB) consortium, part of the National Institute of Standards and Technology (NIST), the PrecisionFDA Truth Challenge invites genomics innovators to demonstrate their informatics workflows and show how they can improve DNA coverage. This year, Illumina's DRAGEN team won best performance in difficult-to-map regions and all benchmark regions – that's 92% of the entire genome.
These results could have a great impact on patient care. Difficult-to-map regions contain 193 clinically relevant genes with variants that can be challenging to identify using traditional methods.
"To measure the accuracy and make improvements on variant calling in the difficult-to-map regions of the genome, you need high-confidence sets that extend to those regions," said Rami Mehio, Vice President, Instrument Software & Bioinformatics. "We commend NIST, the GIAB consortium and PrecisionFDA for generating the truth sets and providing the platform to measure the accuracy of the pipelines. Illumina's DRAGEN analysis team took up the challenge, focusing on the samples sequenced with Illumina technology. Applying several new innovations, the team reduced our error rate by almost 50%."
To stage the competition, PrecisionFDA and GIAB accepted 64 entries from 20 teams for Truth Challenge V2: Calling Variants from Short and Long Reads in Difficult-to-Map Regions. The challenge measured variant calling accuracy against three new GIAB datasets, covering an additional 7% of the genome (beyond prior datasets) in difficult-to-map regions.
During the challenge, competitors were asked to analyze three samples. Each challenger received raw genomic data from one subject, as a learning set, to evaluate their performance. Participants then analyzed sequences from two additional subjects and were scored on their results.
The DRAGEN team came in first by a comfortable margin, with 28% fewer missed calls in benchmark regions and 38% fewer in difficult-to-map areas.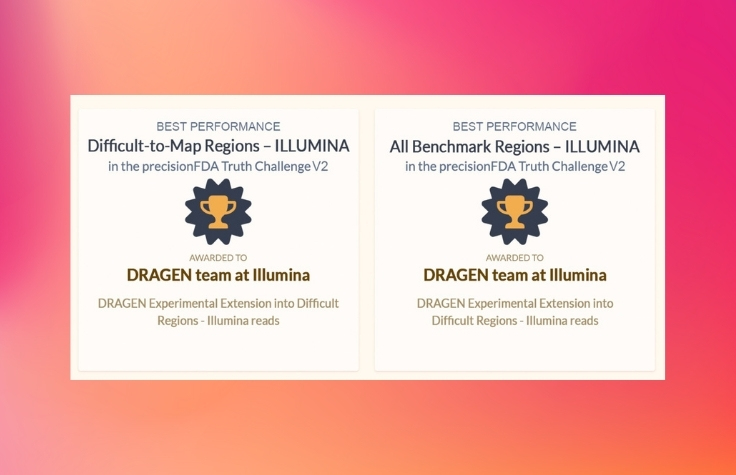 In addition to the PrecisionFDA honors, DRAGEN informatics recently helped the National Institutes of Health's All of Us Research Program achieve FDA investigational device exemption. The program has selected DRAGEN as its population genomics informatics software. Illumina is also providing Infinium Global Diversity Arrays, at no charge, to process up to a million samples.
One of the world's most ambitious research projects, All of Us is gathering data from one million people in the United States to accelerate human disease research and improve care.
"Recognizing the significant impact this project will have on the future of healthcare, we are excited to show how the combination of Illumina sequencing and Illumina informatics provides the most accurate data," said Susan Tousi, Chief Product Officer. "Informatics is a key component of the All of Us research project and with all the recent advancements in our software, we have never been more confident that DRAGEN is primed for the task ahead."