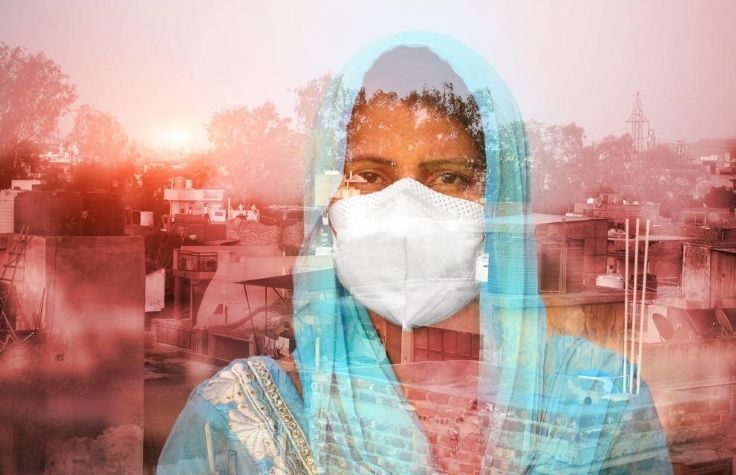 August 13, 2020
With almost 2.4 million cases
*
of COVID-19, India has the third highest number of cases worldwide and higher testing capacity is essential to mitigate the continued spread of the virus. The Institute of Genomics & Integrative Biology (IGIB), a premier Institute of Council of Scientific and Industrial Research (CSIR) in New Delhi, has assessed the ability of Illumina's
COVIDSeq™
research assay for detection of SARS-CoV-2. COVIDSeq, a high-throughput next-generation sequencing based assay, typically generates results within 24 hours using the
NovaSeq™ 6000
Sequencing System and is complimented with the highly accurate and ultra-rapid analysis performed using the COVIDSeq Test installed on a local
DRAGEN™ Bio-IT platform
. IGIB generated data that demonstrated enhanced sensitivity compared to quantitative polymerase chain reaction (qPCR) test, with an overall 8-10 percent increase in diagnostic yield.
Our collaboration with CSIR-IGIB is an important example of how we are working with many customers around the world to provide next generation sequencing for COVID-19 testing
COVIDSeq correctly identified more positive samples and this increased sensitivity may help reduce the number of inaccurate diagnoses for COVID-19 and therefore limit the spread of the virus. IGIB's validation proposes that COVIDSeq could be a highly sensitive assay for detection of SARS-CoV-2. The assay also generates sequence information for the entire SARS-COV-2 genome which may assist genetic-based tracking efforts to understand how the virus is spreading.
IGIB is evaluating COVIDSeq in hopes of increasing the availability of frontline testing, while also gaining access to informative molecular epidemiology information that could be used to monitor transmission of the virus.
"The completion of the COVIDSeq validation represents important progress in helping India combat and categorize this devastating disease," said Anurag Agarwal, Director at CSIR-Institute of Genomics and Integrative Biology. "Illumina's technology has the potential to greatly expand India's COVID-19 testing capacity and get us closer to controlling the outbreak."
COVIDSeq confirms of the presence of the virus in a symptomatic person while simultaneously sequencing its genome, providing valuable resources for tracking COVID-19. The genomic coverage offered by COVIDSeq facilitates the genetic epidemiology and phylogenetic classification of isolates into lineages. This could provide insights into the introduction and emergence of the epidemic which are central to evidence-based approaches to disrupt the spread of the disease.
"Our collaboration with CSIR-IGIB is an important example of how we are working with many customers around the world to provide next generation sequencing for COVID-19 testing," said Gretchen Weightman, Vice President and General Manager of Asia Pacific & Japan at Illumina. "The results CSIR-IGIB garnered from this first commercial validation of COVIDSeq are significant because it demonstrates the global need and scalability required to fight the COVID-19 pandemic."