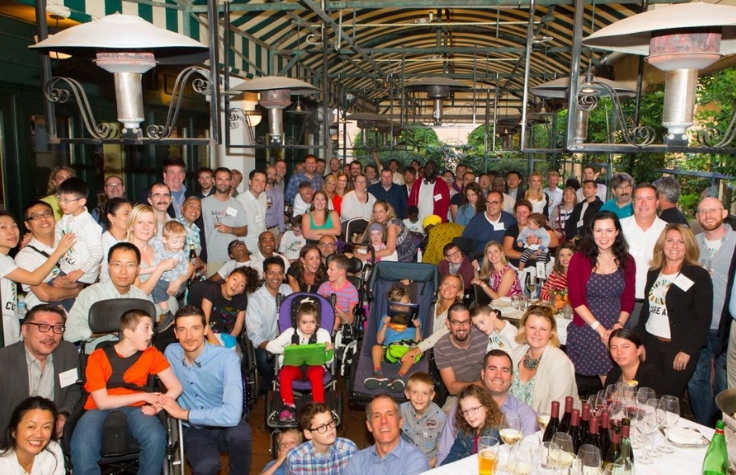 September 13, 2019
We are on the brink of a breakthrough and there is new hope for families facing rare and undiagnosed genetic diseases. The value of a definitive diagnosis stops the guessing, grows our understanding and fuels hope for the future. And, with a diagnosis comes the opportunity to connect with other families who share similar experiences.
Some 350 million people globally are affected with rare diseases – 80% of which have a genetic cause. On average, families facing rare diseases often spend eight years seeking a diagnosis. Eight years of doctor appointments, inconclusive tests, hospital visits, costly treatments, and sleepless nights. More than 52 million children with a rare disease will not live to see their fifth birthday.
"You either get that answer, or you die trying," said Matt Might, Ph.D., a rare disease parent advocate and director of the Hugh Kaul Precision Medicine Institute at the University of Alabama at Birmingham, who shares his story in this video.
The Value of a Definitive Diagnosis: An Answer is Everything
Today there is new hope for families facing rare and undiagnosed genetic diseases. Thanks to leading-edge technology called whole genome sequencing, some diagnostic odysseys have been halted in their tracks.
Tribe Up: Finding a Community When You're Looking for Answers
During Matt Might's family's 4.5 year diagnostic odyssey, he recalls not only wanting an answer, but craving a community. Might's son, Bertrand was the first to be diagnosed with NGLY1. Jennifer Leftwich's son, Gage was the 9th to be diagnosed with NGLY1 after their family's 14.5 year diagnostic odyssey.
And, while both boys only share one gene, upon meeting in person, they instantly became 'family'. Both Might and Leftwich recount the tangible warmth and resilience they felt upon connecting with other NGLY1 families. Today, they are a tribe.
Genomics is helping solve some of the most challenging problems in the human condition and providing new hope for people around the world. You can learn more by visiting The Mighty, a digital health community created to empower and connect people facing health challenges and disabilities, or one of the organizations below.