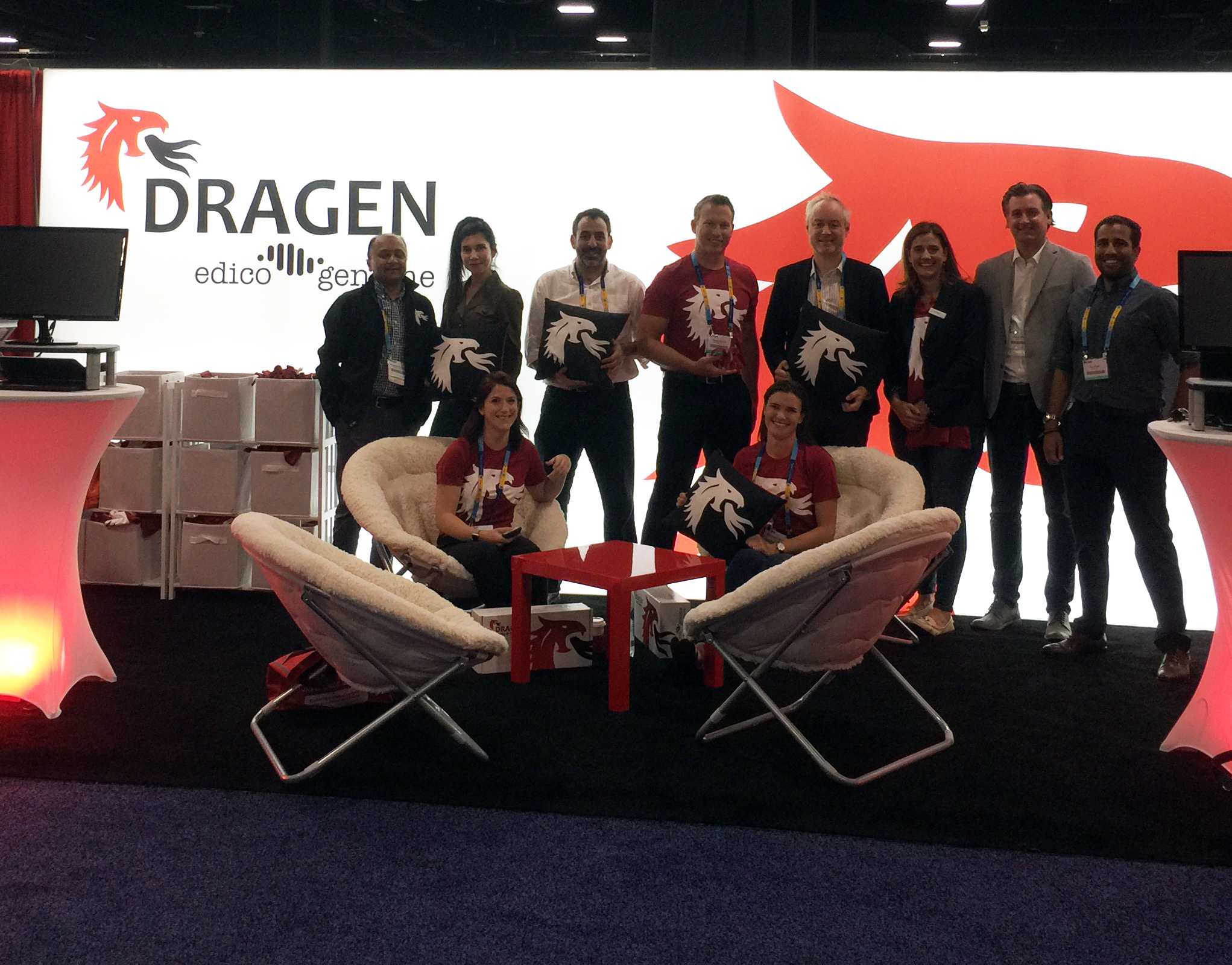 May 24, 2018
Illumina recently announced that it acquired Edico Genome, a San Diego-based provider of data analysis acceleration solutions for next-generation sequencing (NGS). Edico Genome's DRAGEN® Bio-IT Platform allows researchers to map the output of sequencing faster, speeding up interpretation and reporting. We caught up with Anthony Philippakis, Chief Data Officer at The Broad Institute, and Susan Tousi, Senior Vice President of Product Development at Illumina, at the 2018 Bio-IT World Conference in Boston, to speak about what this acquisition means for genomic analysis.The DRAGEN platform complements Illumina's sequencing portfolio and enables customers to benefit from reduced investment in compute infrastructure, and accelerated result times, to improve their overall efficiency and allow greater emphasis on interpretation and reporting.
"This partnership enables researchers to streamline the process of data analysis," said Rami Mehio, Vice President of Engineering at Edico. "Integrating the DRAGEN platform with Illumina sequencers will improve the overall efficiency of data analysis, so that researchers can focus on what the data means, rather than spending time putting the data together."
The news of the acquisition was met with excitement from Edico and Illumina service providers and customers alike. By combining the two companies' respective strengths, Illumina will streamline and accelerate secondary analysis for the genomics community around the world.