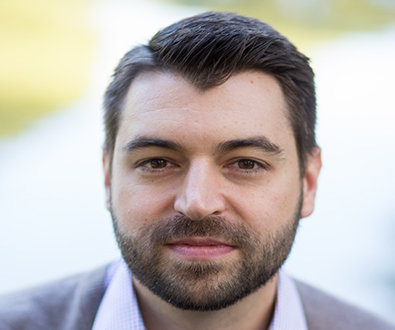 March 15, 2017
Since its launch in 2014, Illumina Accelerator, the company creation engine focused on building an innovation ecosystem for the genomics industry, has graduated 10 startups. The inaugural funding cycle included Xcell Biosciences, Inc., a clinical research products company focused on commercializing a novel primary cell culture system and efficient gene editing tools that empowers scientists and drug developers in important fields including cancer research, immunology, stem cell biology and cell therapy development. Last month, Xcell Bio announced closing its $12 million Series A financing. The company will use the funds to launch its commercial platform worldwide, including expanding its U.S. sales force and worldwide commercial reach. We caught up with co-founder and CEO Brian Feth to discuss life after Illumina Accelerator and what's next for the thriving company.
Xcell Bio graduated from Illumina Accelerator in the summer of 2015, what has the company been up to since?
We've been busy! Our company has always been focused on a very basic and challenging need in research, keeping human cells and tissues alive and happily growing outside of the body. This has been a major area of need in performing basic clinical research, and has emerged as a big unmet need in regenerative medicine and cell-based therapy development.
When we started at Illumina Accelerator, we were at the beginning stages of our research with only a breadboard instrument we had developed and a narrow set of supporting data. Over the course of the six months at Illumina Accelerator, we focused on culturing both tumor cells and immune cells, and saw the tremendous value of the information contained within those cells for decision-making in the clinic. We gained insights not only at the DNA level, but also in the complex signatures contained within the RNA and epigenetics of these cells.
By the time we graduated from Illumina Accelerator, we had generated a solid dataset supporting the RNA expression changes that occur in cell populations under different physiological microenvironments, but also had insights into the potential clinical importance of these changes from several pilot studies conducted with UCSF.
In 2016, we launched an early-release version of the platform, the Avatar™ system, and spent the better part of the year beta testing the instrument with a variety of key opinion leading labs. The feedback on the system has been very encouraging and has given us a good tailwind for our full commercial launch announced late last year. Customer feedback also led us to expand our application suite to include stem cells as a focus area, as well as begin beta testing some dramatic improvements in transfection and gene editing efficiency we've been seeing with use of the platform for cell therapy development.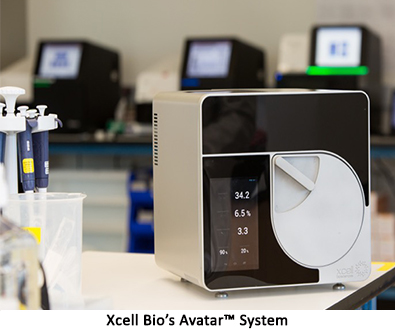 How did being a part of Illumina Accelerator help guide Xcell to where it is now?
It takes a big network and a lot of support to build a company. Joining Illumina Accelerator was a key part of our development, not just because of the seed investment and the sequencing resources, but also the intellectual guidance and the network that came with it. Illumina Accelerator helped us establish relationships with investors who continued to track our progress and stayed with us to invest in our Series A. Additionally, Illumina Accelerator provided access to capital through Boost Capital, which was helpful for our Series A. We've been using an Illumina NextSeq® in our lab and have established important relationships with several teams at Illumina.
The close relationship we continue to have with Mostafa [Ronaghi, Illumina's Senior Vice President, Chief Technology Officer and Co-founder of Illumina Accelerator] and his advice and encouragement has been critical to our success. Our presence in Illumina Accelerator in many ways enabled us to achieve the success we've had to date, and helped us meet many of our current investors.
What are some of the important lessons you've learned in the first few years of starting and running a company? What advice would you offer new genomic entrepreneurs?
You achieve success through a thousand small steps. Fundraising is a long process and relies heavily on the network you've developed over time and the progress you've been able to demonstrate over that period. Building collaborations, developing supporting data, and building your team all depend on this as well and can be a slow and challenging process. Similarly, building products is not easy. Even mechanically simple goals and simple product-based concepts can be very complicated to execute and to quickly get into customers' hands.
For most startups, it takes a long time to build a business that people value and investors identify as one that's worth investing in. There are lots of highs and lows along the way and challenging times with your team. Sometimes things aren't going well and it requires a pivot in strategy, which we've certainly encountered during our existence. Listening to the data and to your customers is critical, and certainly patience and perseverance are key.
What's the most challenging part of being a CEO of a startup?
When a company is first starting out, the CEO is hands-on and focused on execution in every aspect of the business. As the company grows, you realize you have to delegate and shift from being extremely hands-on to focusing on management, which is very healthy but it's also a big change. Xcell Bio is currently a 14-person full-time startup. As we get to 50, 100 or more employees, my role will continue to move away from the day-to-day details of the operations to the larger scale vision for the organization. I won't be directly involved in the research or the product development, and that's sad in a way because I think that stuff is fun. But over time you adjust and get more comfortable with the shift to managing your employees, investors and finances.
What's next for Xcell Bio?
In the short term, we're focused on scaling our organization and getting traction with the instrument we've built. In the long term, we'll focus on incorporating expression readouts along with our cell culturing technology to allow customers to not only go from sample to enriched cell populations, but to go from sample to answer in a unique and defined way. We believe there are big opportunities for our technology in regenerative medicine and cell-based therapy development and we want to use these tools to develop new therapies not currently possible that will directly impact patients. We're hopeful that the developments and cost reductions that Illumina has enabled combined with our insights and improvements in tissue culture, will ultimately allow regenerative medicine and cell-based therapies to solve many of the health problems patients endure globally.