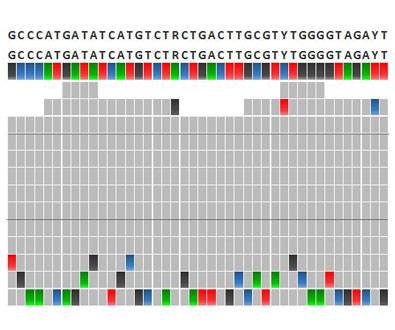 January 26, 2016
Building on Illumina's work to develop next-generation sequencing (NGS) solutions for the HLA typing market, Illumina recently announced its acquisition of Conexio Genomics, a world leader in the development of HLA typing solutions.
"The addition of Conexio products and people solidify our HLA capabilities and demonstrate Illumina's ongoing commitment to HLA and ultimately, to the field of transplant science," said Alex Lindell, Associate Director, Market Development for HLA at Illumina. "We look forward to working with the Conexio team to enhance our HLA offerings."
Illumina's partnership with Conexio started in early 2015 with the launch of the TruSight HLA Solution, for which Conexio's Assign software provides analysis and reporting.
Conexio Genomics, based in Fremantle, Western Australia, was founded in 2002 by Dr. David Sayer and Dr. Damian Goodridge. Their innovations were instrumental in kick-starting the sequencing era for HLA typing. Together with their team, Conexio has since introduced a complete line of sample-to-report products for genotyping HLA genes with both Sanger sequencing and NGS.
The acquisition enables Illumina to develop NGS-based transplant diagnostics assays, including a new solution for interrogating genomic variants in the gamma genomic block of the major histocompatibility complex (MHC). Initial studies provide strong evidence that matching for single nucleotide polymorphisms (SNPs) in the gamma block is correlated with a reduced risk of severe acute graft-versus-host-disease (aGVHD) in patients receiving bone marrow transplants.
"We are excited to combine our deep knowledge and experience of HLA and MHC genetics with Illumina's industry-leading NGS technology," said Dr. Sayer, formerly the CEO of Conexio Genomics. "We are committed to developing new methods that will further advance the knowledge that genetics plays in transplant success."
Conexio's NGS development programs will be immediately integrated into Illumina.