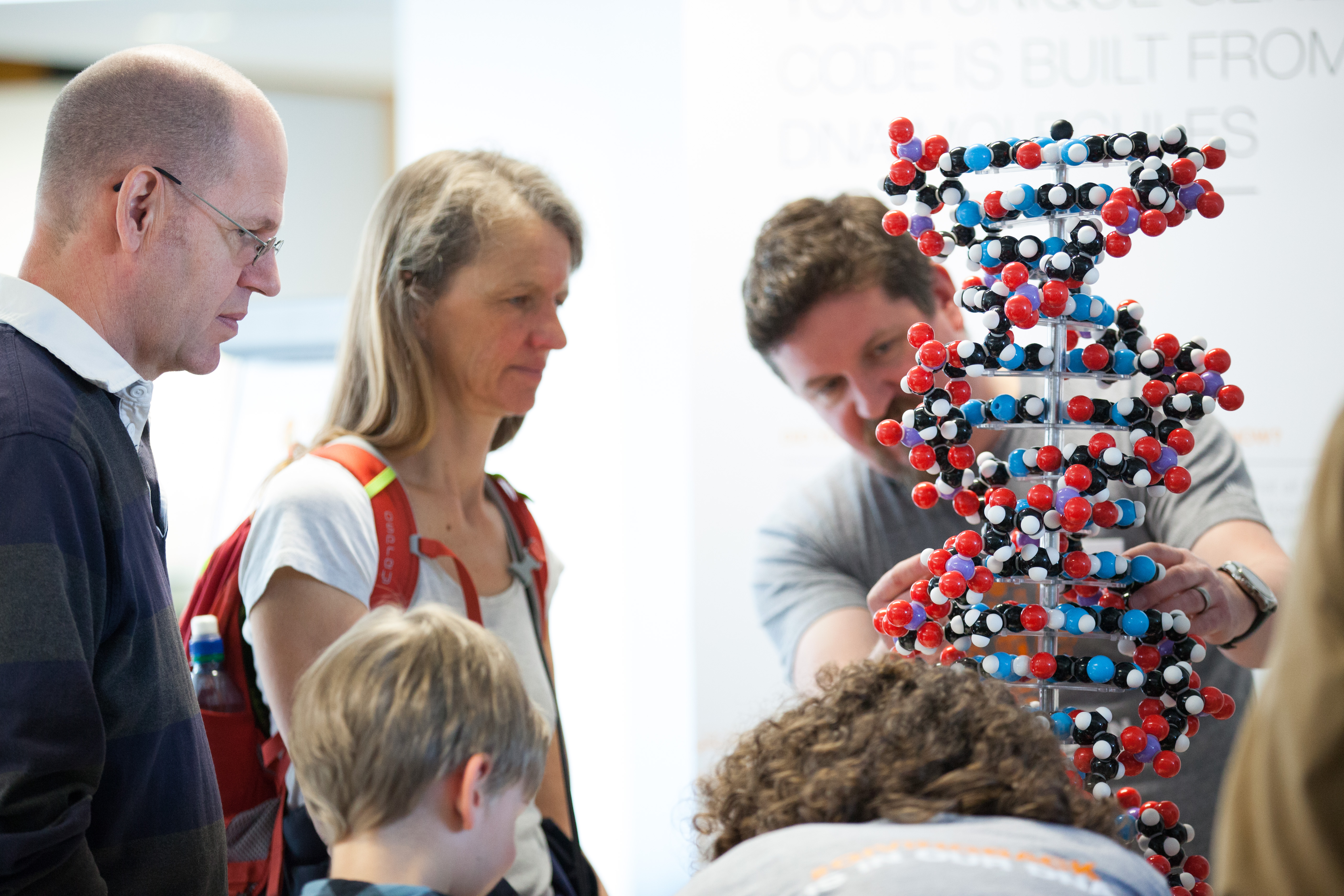 March 30, 2017
Illumina's employees were out in force at the UK's largest free festival, the Cambridge Science Festival, which attracts more than 350,000 visitors to more than 250 events during its two week run.
This year, the Illumina Foundation sponsored two major events to help people gain a better understanding of genomics. The first was an exciting joint talk by Illumina's Vice President and Chief Scientist, David Bentley, and Mark Caulfield from Genomics England entitled "100,000 Genomes: The Road to Personalised Genomic Medicine," which discussed how the results of this sequencing project are being used to determine the mutations that cause rare diseases and cancer, and how this promises to revolutionise the way that we practise medicine. There was a great turnout with a lively question and answer session afterwards.
"We believe passionately in genomics literacy," said Illumina's Associate Principal Integration Scientist, Stephen Rawlings. "This is the second year that we have sponsored the Cambridge Science Festival and it's a great way for us to connect with our communities, help people understand more about science and technology, and also the impact it has on their lives. It's also great fun for us and the families who come along."
The second event was an all-day "Hands-On Science" experience, aimed at families with a series of fun games and activities for all ages. These included a "Beat the Polymerase" game, where visitors had to race against the clock to assemble a DNA sequence; an interactive display illustrating how Illumina's technology is used to sequence a genome; a fun game showing the different career options in sequencing; an iPad activity exploring the genetic basis of disease and other traits; and a chromosome counting game, where people could learn more about genetic health. Judging from the smiles and the insightful questions that put our scientists on the spot, it was a great day and we would like to say a big thank you to all our volunteers who helped make the day such a success.