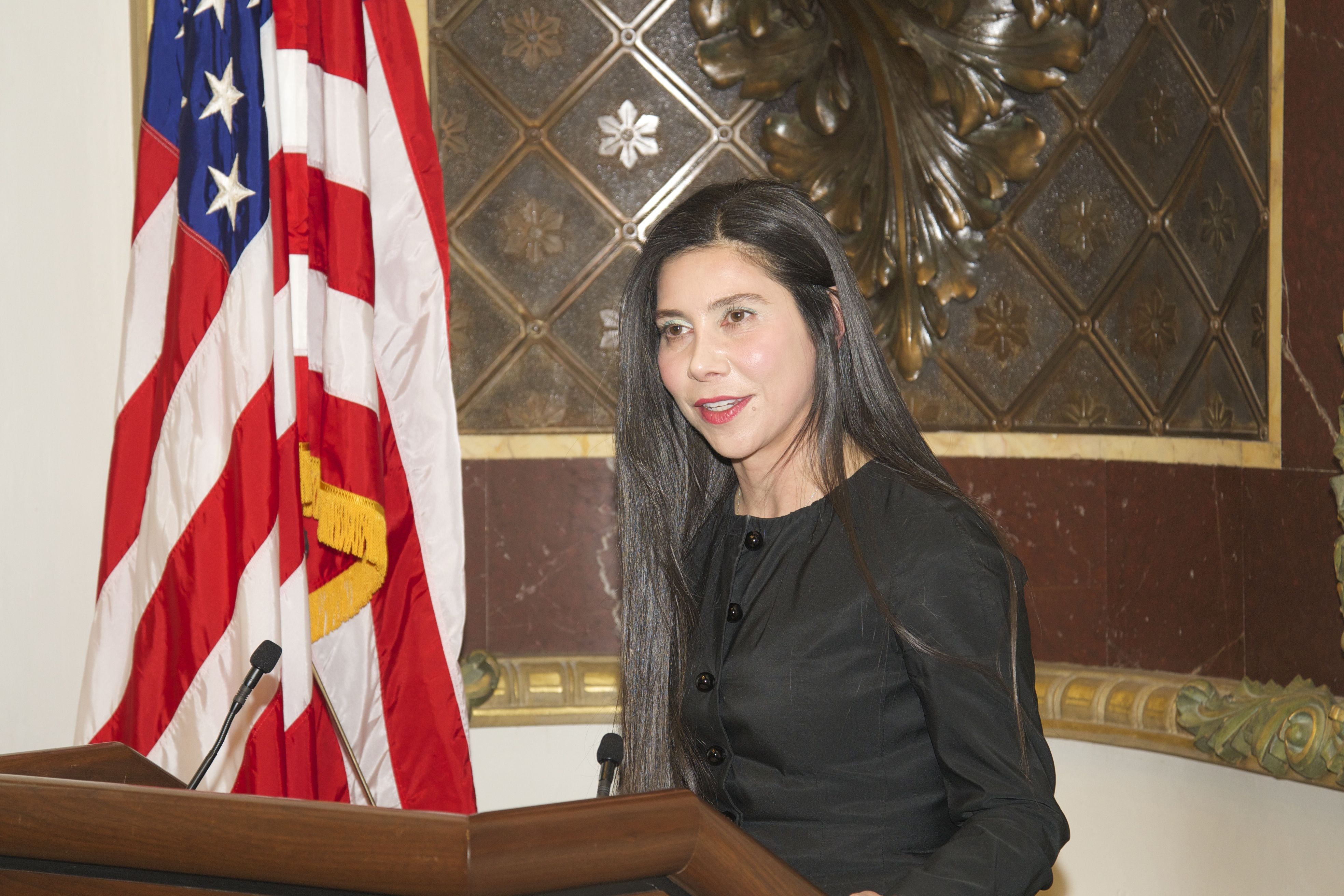 January 23, 2017
The U.S. Small Business Administration (SBA) inducted Illumina into the 2017 SBIR Hall of Fame at an awards ceremony at the White House Eisenhower Executive Office in Washington D.C on January 10. The SBIR Hall of Fame Awards honor small firms judged to exemplify notable lifetime achievement in innovation research and that have achieved extraordinary success as a result of the SBIR program.
"It is an incredible honor for Illumina to be inducted in the Hall of Fame for the Small Business Innovation Award," said Susan Tousi, Senior Vice President of Product Development at Illumina who accepted the award on behalf of Illumina. "Since our founding, we have never lost sight of the vision to transform human health and we are relentless in our pursuit of developing innovative products that lead to breakthroughs in discovery."
Illumina received SBIR funding as a startup in 1999 and is now the global leader in DNA sequencing equipment. SBIR helped to promote a diverse approach to R&D at Illumina by providing flexibility in pursuing projects outside the mainstream of immediate research objectives. SBIR contributed to Illumina technologies including Illumina's genotyping system, pyro-sequencing project, and gene expression profiling.
SBIR at Illumina should not be understood as focusing on peripheral research; instead, it allowed a focus on higher-risk research that was positioned further from the market projects that resulted in dramatic improvements in the core technology. There has been a very big pay-off from SBIR projects at Illumina through its Genotyping, Parallel arrays, and Gene expression profiling technologies. The first two are integral parts of Illumina's main product lines today and have returned many times the original investment in revenues for the company.
SBA Administrator Maria Contreras-Sweet also received the 2016 SBIR Person of the Year award for her work, passion, dedication, and promotion of the SBIR/STTR programs.
In making her announcement, Contreras-Sweet praised Illumina and Hall of Fame recipients, "Today we celebrate and honor the important technological advances pioneered by these small high-tech firms – from breakthroughs in additive manufacturing to genomic research to novel cancer therapeutics. These innovators are creating jobs and building new industries while helping to address many of the nation's most pressing challenges."
SBIR presented the prestigious Tibbetts Award to 37 deserving small businesses, five individuals, and three supporting organizations during a White House ceremony. Awardees were recognized for their critical roles in research and development and for successfully driving innovation and creating new jobs through the Small Business Innovation Research (SBIR) and Small Business Technology Transfer (STTR) programs.