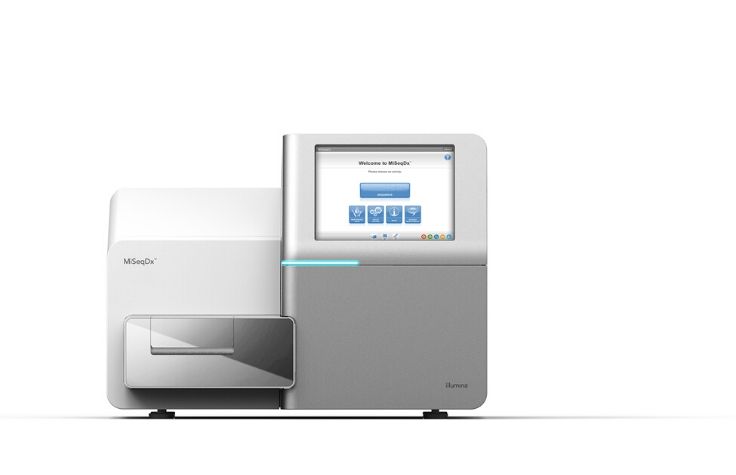 January 9, 2020
Illumina has received product approval certification for the MiSeqDx® instrument with the Pharmaceuticals and Medical Devices Agency (PMDA) in Japan. This registration allows for the distribution of the MiSeqDx as a Class I medical device in Japan and establishes Illumina K.K. as the Marketing Authorization Holder.
The MiSeqDx is the second next-generation sequencing (NGS) system which has received medical device approval in Japan, following the NextSeq 550Dx, which received Class I certification in 2018. The MiSeqDx certification enables Illumina to develop in vitro diagnostic (IVD) kits or to partner with IVD development companies, especially in the field of small gene panels. Japan's Pharmaceuticals and Medical Devices Agency requires two separate processes. First, the instrument is approved as a medical device by the manufacturer with no assay. Then for specific assays using the instrument, it is approved separately by the assay kit manufacturer.
This certification provides customers with the ability to perform clinical assay on either the NextSeq 550Dx or the MiSeqDx systems. With this broader flexibility, Illumina can contribute more in clinical sequencing adoption, targeting personalized medicine in Japan.
"This certification is a great advancement in the field of genome sequencing, and we are thrilled to now have two NGS instruments with PMDA approval," said Scott Thomas, Vice President and General Manager of Illumina K.K. "This certification makes Illumina the first and only NGS provider to offer two PMDA approved instruments in the market."