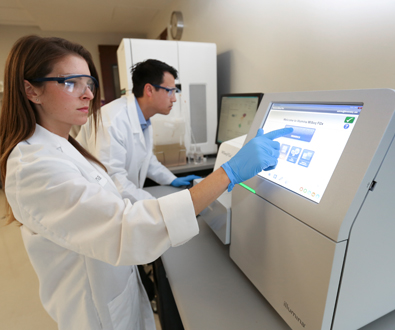 May 25, 2016
Illumina's MiSeqDx® instrument was the first next-generation sequencing (NGS) system made available for clinical use when it was launched in Europe in 2013. Since then, the company has continued to implement a global regulatory strategy, with a goal of enabling customers worldwide to bring NGS into clinical settings. With notification from the Australian Therapeutic Goods Administration (TGA) that the instrument has been included on the Australian Register of Therapeutic Goods (ARTG) as a cleared IVD medical device, the company is one step closer to realizing this goal.
"This is an exciting milestone for Illumina and for our clinical customers in Australia," said Tim Orpin, Vice President and General Manager for Illumina in the Asia Pacific region. "We feel strong momentum for clinical NGS in the APAC region having achieved this regulatory milestone in Australia and the registration of the MiSeqDx sequencer in South Korea earlier this month."
The MiSeqDx sequencer offers users the ability to perform NGS for in vitro diagnostic or research applications using a single, easy-to-use system. Designed and validated for the clinical market, the instrument harnesses Illumina's industry-leading sequencing by synthesis (SBS) chemistry, giving laboratories high confidence in their results.
"The clinical authorizations in South Korea and Australia also accelerate our ability to get other Illumina clinical products into these markets in the future," added Gretchen Weightman, General Manager, South Asia Pacific. "We remain committed to growing these markets by supplying leading NGS products."
The MiSeqDx sequencer is now available in the United States, Canada, Argentina, European countries recognizing the CE mark, Australia, South Korea, Singapore, Thailand, and the Philippines.