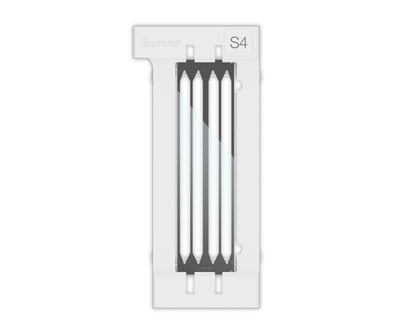 April 24, 2017
Illumina launched the NovaSeq series at the J.P. Morgan Healthcare Conference in January 2017. There has been significant customer interest in the platform because of its unrivaled throughput, user friendly workflow, low per sample costs, and unmatched flexibility.
Since the launch, we heard from customers a desire to address each lane of the flow cell independently to more easily allow loading of different library pools, applications, and samples. Today, Illumina announced that we're actively developing an accessory device and associated consumables that will provide this functionality. Designed to be compatible with all NovaSeq flow cells, this workflow will allow customers to load different projects and libraries (including different sequencing applications) in each lane, multiplex within a lane thereby increasing total multiplexing capabilities, and reduce the DNA input needed for each run.
The consumables and device necessary to enable the new workflow is expected to be available in the fourth quarter of 2017.
Forward-Looking Statements
This release contains forward-looking statements that involve risks and uncertainties. Examples of forward-looking statements include, but are not limited to, statements we make regarding the expected availability dates for new products and services and FDA submission dates and intentions for certain products and services. Important factors that could cause actual results to differ materially from those in any forward-looking statements include challenges inherent in developing, manufacturing, and launching new products and services, and the other factors that are detailed in our filings with the Securities and Exchange Commission, including our most recent filings on Forms 10-K and 10-Q, or in information disclosed in public conference calls, the date and time of which are released beforehand. We do not intend to update any forward-looking statements after the date of this release.
For Research Use Only. Not for use in diagnostic procedures.