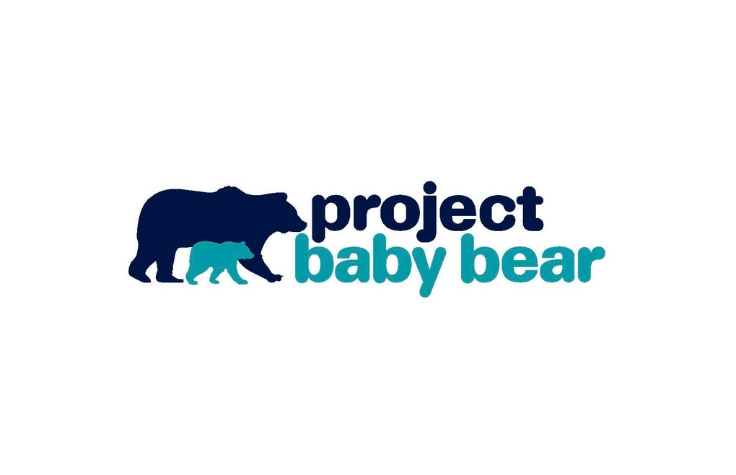 May 2, 2019
What is Project Baby Bear and what are the goals?
Project Baby Bear is the nickname for a $2-million Medi-Cal pilot program to provide genetic testing for babies hospitalized in intensive care. The goal of Project Baby Bear is to demonstrate that Medi-Cal would benefit financially, and Medi-Cal patients would benefit clinically, from improved and accelerated access to clinical whole genome sequencing (cWGS) when compared to substantial expenditures for patient "diagnostic odysseys" and costly, ineffective treatments.
How is this going to be accomplished?
Project Baby Bear will leverage rapid WGS as a first-line diagnostic test done by Rady Children's Institute for Genomic Medicine (Rady Children's) for babies at five participating hospitals statewide. Together, they are planning to test a minimum of 100 Medi-Cal neonatal, and other pediatric patients with undiagnosed diseases, that have remained undiagnosed or had multiple diagnoses over an extended period of time, using cWGS as a first line diagnostic test to produce precise condition diagnoses and treatment pathways.
Why is this so important?
It is the first program in the nation to offer rapid WGS for critically-ill newborns, infants and toddlers. This project will advance precision medicine in California by demonstrating the current, cost-effective availability of technology to identify difficult-to-diagnose genetic conditions in the Medi-Cal population to more efficiently guide clinician treatments.
Who will benefit?
Since 2011, Medi-Cal annually pays for approximately 50 percent of all births in California. Medi-Cal covers over one-third of the total state population. Racial and ethnic minorities comprise a disproportionate share of state Medi-Cal enrollment. Within the population of more than 6 million enrollees between the ages of 0 – 18, science-based projections are that there are in excess of 150,000 rare, undiagnosed, genetic diseases afflicting Medi-Cal pediatric patients.
How did this all begin?
We are very fortunate to have Rady Children's as our partner on this journey. Whole genome sequencing has been used at Rady Children's to diagnose babies and children hospitalized in intensive care with rare diseases since July 2016, but as part of clinical trials. As of September 2018, the Institute has sequenced nearly 1,200 children. More than one-third (34 percent) received a genomic diagnosis enabling physicians to make life-changing adjustments in care for 70 percent of those diagnosed. Until the initiation of Project Baby Bear, WGS has not been covered by insurance or Medi-Cal, and was available only through clinical trials paid for by research grants or philanthropic donations.
How will the pilot program be measured?
The project will report test results throughout the year. Reports will include related diagnoses revisions and/or treatment pathway alterations. The project will demonstrate the value of cWGS in Medi-Cal compared to current standards of newborn and pediatric healthcare assessments, screenings or tests.
Specifically, the team will report semi-annual updates to the state Department of Health Care Services (DHCS) and to the fiscal and policy committees of the Legislature through July 1, 2020, or until the funds are fully expended, whichever is sooner.
What do you want families to know about Project Baby Bear and the promise of whole genome sequencing?
There is new hope for families facing rare disease. Clinical whole genome sequencing is neither investigational nor experimental even if this incredible advance in medical science sometimes seems nothing short of incredible.
Is it possible for my State to have programs like Project Baby Bear? How can I help make sure my elected officials know about this transformational technology?
Absolutely. California is, at its core, an innovative state and I feel many other states would want to do similar work once they have the essential, basic information on the life-saving clinical accuracy and efficiency that WGS produces and its comparative cost effectiveness to other diagnostic tools. Medicaid programs around the country have assumed a greater share of health care delivery responsibility, particularly in neonatal care. It is critically important that these programs have the opportunity to benefit from the rapid advancements in clinical diagnostic technology and directly assess results for themselves. Rady Children's and Illumina have a shared vision to help expand delivery of this remarkable precision pediatric medicine at children's hospitals across the nation and around the world.
Learn more at www.RadyGenomics.org. Follow #ProjectBabyBear on social media. For questions, feel free to email Kathy at: klynch@illumina.com.