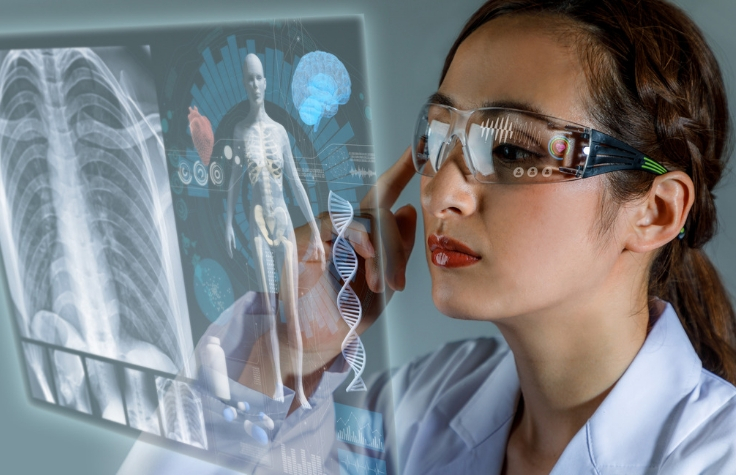 January 8, 2019
At the JP Morgan Healthcare conference in 2018, Illumina President and Chief Executive Officer Francis deSouza introduced TruSight™ Oncology 500, a comprehensive pan-cancer assay designed to detect known and emerging solid tumor biomarkers. This week at JPM 2019, Illumina announced that TruSight Oncology 500 (TSO 500) is now shipping, providing the global oncology market with a path to standardization and high-quality, reproducible results.
TruSight Oncology 500 utilizes both DNA and RNA from subject tumor samples to identify key somatic variants underlying tumor progression.* These variants include small DNA variants, fusions, and splice variants, but TruSight Oncology 500 can also measure immunotherapy-associated biomarkers such as tumor mutational burden (TMB) and microsatellite instability (MSI).
What customers are saying:
Dr. Albrecht Stenzinger, pathologist at University Hospital Heidelberg, Germany
"The importance of tumor mutational burden as a biomarker to predict immune checkpoint inhibition response continues to grow in non-small cell lung cancer. However, the detection of somatic biomarkers, such as ALK fusions and EGFR small variants, are also vital. The workflow of TSO 500, enables laboratories to evaluate TMB, as well as small DNA variants and fusions simultaneously, ultimately saving time and preserving precious samples."
Dr. Carina Heydt, a molecular biologist at the University of Cologne, Institute of Pathology, Germany
"While many methods are arising that measure TMB, these methods may differ in their variant calling performance and their gene content, affecting measurement. As an early access site for TSO 500, not only did we find the assay easy to implement in our laboratory, but the enrichment-based chemistry of the assay, coupled with the novel bioinformatic pipeline, demonstrate a high-variant calling performance and reproducible TMB measurements."
Dr. Andrew Beggs, is a reader in Cancer Genetics and Surgery at the Institute of Cancer and Genomic Sciences at the University of Birmingham, United Kingdom
"TruSight Oncology 500 has a number of significant advantages. It allows us to explore tumor samples of limited scope in a much more advanced way than we've previously been able to do. The advantage of the TSO 500 chemistry, from our experience, is that it is within reach of most NGS labs and in fact, we train others to do it now."
Comprehensive Solutions
Illumina recently formed a strategic, non-exclusive, multi-year partnership with PierianDx, a leading clinical genomics informatics company, to provide informatics solutions based on PierianDx's Clinical Genomics Workspace platform and Clinical Genomics Knowledgebase for select Illumina oncology products. Under the agreement, Illumina and PierianDx will offer customers optional informatics capabilities for TruSight™ Tumor 170 and TSO 500, which are labeled for research use only (RUO). The partnership extends to support Illumina's future oncology in vitro diagnostic offerings.
"The combination of Illumina's comprehensive tumor profiling assays with PierianDx's variant interpretation and reporting solutions will provide customers with a seamless experience," said Garret Hampton, PhD, Executive Vice President of Clinical Genomics at Illumina.
TruSight Oncology 500 is a RUO product and is now shipping.
Learn more about TSO 500, here.
*The products to evaluate DNA and RNA variants consist of the TruSight Oncology 500 DNA panel and the TruSight Tumor 170 RNA panel.