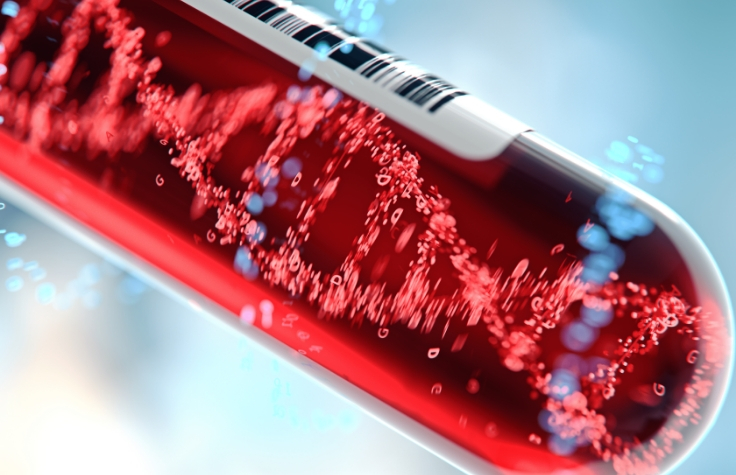 January 16, 2019
The measurement of cancer mutations in blood and other fluids has the capability to transform how patients are treated and monitored. Genomic assays, like Illumina's TruSight™ Oncology 500 (TSO 500), have the potential to provide critical information to guide cancer care and monitor treatment over time. However, liquid biopsy is still in its infancy and requires additional validation to more fully demonstrate clinical utility. As such, Illumina recently entered into a multi-year collaboration with the Frederick National Laboratory for Cancer Research (FNL), which is operated by Leidos Biomedical Research, Inc. for the National Cancer Institute (NCI).
After rigorous review of several assays, the Molecular Characterization Laboratory (MoCHA) at the Frederick National Laboratory chose TSO 500 to support several NCI-sponsored clinical studies where liquid biopsies will be assessed in up to 7,000 subject samples throughout the course of the agreement. TruSight Oncology 500 interrogates the full exonic sequence of 523 genes in key cancer-related pathways. One study will investigate the concordance between the results obtained from matched tissue and circulating tumor DNA collected from subjects in a large NCI-sponsored trial. This study has the potential to produce one of the largest tissue/ctDNA concordance data sets ever analyzed.
The TSO 500 assay, with its broad gene content, will permit comprehensive exploration mechanisms of response and resistance in subjects enrolled in NCI clinical studies, without the need for matched baseline and on-study biopsies.
Under the agreement, Illumina and the Frederick National Laboratory are working to help establish the clinical utility for liquid biopsies in oncology testing, by doing the following:
Validate – MoCHA will work with Illumina to perform a full analytical validation of the TSO 500 cfDNA (cell-free DNA) kit.
Investigate – MoCHA and Illumina will analyze NCI-Molecular Analysis for Therapy Choice (NCI-MATCH) plasma specimens with the TSO 500 cfDNA kit, in order to understand the molecular landscape of ctDNA derived from different cancer histologies and its concordance with tissue-based next generation sequencing.
Evaluate – Utilizing the TSO 500 cfDNA kit, MoCHA and Illumina, will examine plasma specimens from subjects recruited into other NCI-sponsored studies, including from the Experimental Therapeutics Clinical Trials Network (ETCTN) and the NCI's Developmental Therapeutics Clinic (DTC).
This study has the potential to produce one of the largest tissue/ctDNA concordance data sets ever analyzed.
"We are thrilled to be a part of the effort to validate the efficacy and rising potential of liquid biopsy assays," said Gautam Kollu, Vice President of Global Market Development at Illumina. "Collaborations such as this one have the power to guide future standards and enable NGS to truly deliver on the promise of an easy, comprehensive blood-based test for cancer."
Together, these advancements will continue to revolutionize treatment for millions of cancer patients who will be able to find the right treatment faster, when facing a disease where every minute and every decision matters.
TruSight Oncology 500 cfDNA is in development and currently not for sale.