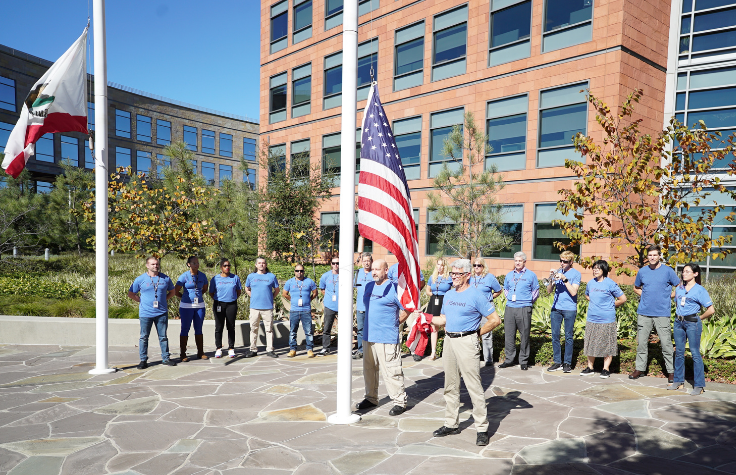 January 19, 2022
When Martin Holguin and Chris McGrath were in the US Navy, they had enormous responsibilities. Holguin was a naval surface warfare officer and had his own command before moving to Third Fleet headquarters. McGrath graduated from the US Naval Academy and had tours on a destroyer squadron and a fast attack submarine, one time spending 30 consecutive days underwater.
But even with their vast experience, transitioning into a civilian job was challenging. What they gained in transferrable management skills, they lost in industry knowledge. And while defense contractors offered a relatively easy path, they both wanted to try something different.
"I always wanted to transition to something away from government contracting or defense," says Holguin. "I wanted to just completely pivot away."
Fortunately, both men received the necessary support to make solid moves. And even though their paths might have been a bit circuitous, they ultimately landed in the life sciences at Illumina.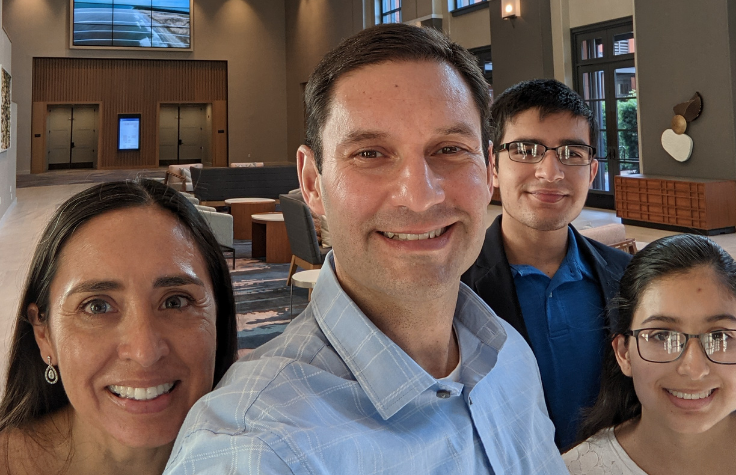 From tech to biotech
Holguin started out looking at technology companies, conducting the necessary networking to land a nice position in Silicon Valley. But the more he examined the tech industry, the less he felt like it would be a good fit.
"Something was missing," he says. "I didn't really feel connected to the work those companies were doing."
Around that time, he attended a Biocom California Institute Veterans in Life Sciences Symposium, which featured biomedical executives, including some from Illumina, describing the industry and the potential for veterans to make a difference.
That resonated but something else sparked Holguin's interest. A DNA ancestry test showed he's 50 percent Ashkenazi Jewish—a complete surprise. That's when he realized how powerful DNA sequencing technology can be.
"This product really upended my world," says Holguin. "As I pulled that ancestry thread, I thought, 23andMe has the product, but Illumina is the company that provides the technology. Behind the scenes, it's Illumina's arrays that do the work."
Armed with his military service, engineering degrees and support from the Biocom California Institute and other organizations, Holguin joined Illumina and is now staff program manager for Manufacturing Technologies and Transfer.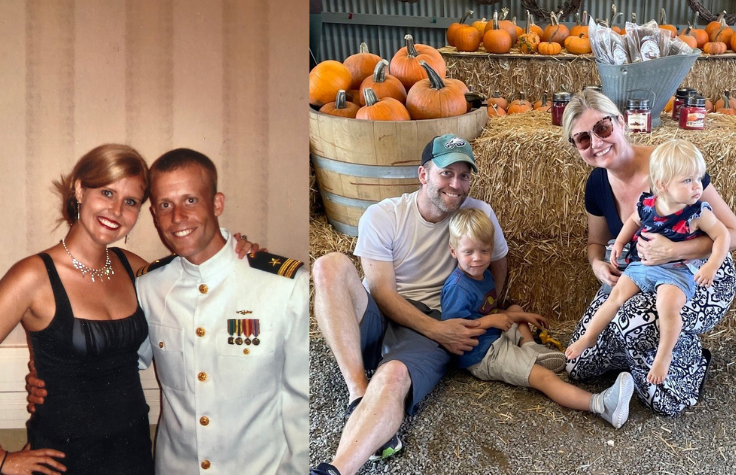 Life sciences with a side of poker
McGrath could have opted for another submarine tour, but he had met his future wife and felt the relationship had to come first. Still, he took a novel detour for five years as a professional poker player.
"It was fun for a while," says McGrath, "But then I really started missing working with people."
He began looking for a "real" job and started at a service academy networking event, which connected him with a Hewlett-Packard executive who wanted to help veterans hone their career skills.
"I needed a lot of help with resume writing, interviewing, everything," says McGrath. "I had no clue because I hadn't done any of that. I was part of a group that met once a week for six weeks, and in the end we conducted mock interviews at HP."
Those connections proved crucial, as several HP employees moved over to Illumina. McGrath started in 2014 in a data entry role. He knew he had to take a step back to move forward and fortunately, that didn't take long. Illumina was having a growth spurt and McGrath's talents were soon put to good use. He has since progressed to senior staff business process analyst.
"It felt a little bit like the Navy," says McGrath. "On a sub, if something needs to be done, you don't have a ton of people, so everyone needs to pitch in. Illumina was smaller then, and if something needed to be done, I could jump in and learn."
In a military town
Illumina's headquarters are located in San Diego, California, a region with a large US military presence. According to the San Diego Military Advisory Council, there were 297,000 veterans living in San Diego County in 2020. Many active-duty personnel leaving the service decide to stay in the area as well, but need resources in order to find work in the private sector.
In November 2021, Illumina was named a Best for Vets Employer by Military Times. Of 160 companies in the 2021 rankings, Illumina was just one of two biotech firms that made the list. Military Times chose employers based on general inclusive workplace policies; partnerships with veteran-owned businesses; and efforts to recruit, retain, and support current and former service members.
Illumina has several outreach efforts planned for 2022, including hosting transition events with Onward to Opportunity, FourBlock, MedTechVets, Courage to Call, and conducting mock interviews with The Honor Foundation. For candidates that end up coming on board at Illumina, they can find support through an employee resource group called iServed. Internally, iServed works on creating a more veteran-friendly environment, providing mentorship and a buddy system for new hires.
Networking and expectations
Both Holguin and McGrath are grateful for the support they received while making their transitions from military to civilian careers. They have both supported others in the journey and encourage veterans to network early and often, be open-minded about their options and understand their first move may not be lateral.
"You're going to probably come in really low," says Holguin. "I came in extremely low for what I did in the military, and I'm still grateful for that opportunity. I tell people they need to have lots of conversations, and they need to know themselves, take a deep inventory of who they are."
Ultimately, the trait that moved both into the life sciences and Illumina was their relentless focus on networking.
"That's how you're going to find that next job," says McGrath. "It's not by applying online. You somehow want to be known by somebody on that panel before going into that interview."