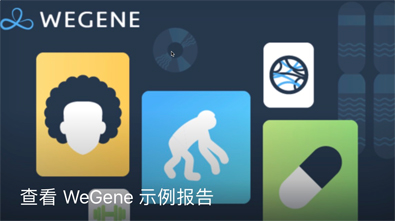 April 19, 2018
WeGene, China's leading personal genomics company, recently announced a collaboration with Illumina, Inc. It will use Illumina's Microarray Platform to establish a leading microarray laboratory in Asia, thereby greatly expanding its throughput capacity for consumer DNA testing.
Since 2015, WeGene has established itself as a leading human genome database in Asia, with Chinese samples as the foundation. WeGene is one of China's leading genomic data platforms and is committed to promoting the development of human genome research. WeGene selected the Illumina microarray to provide broad coverage for whole-genome SNP analysis, by leveraging imputation. For the consumers, personal genomic data and several hundred items of interpretation service provided by WeGene are achievable, only requiring a saliva sample.
To date, the database has accumulated more than 100,000 pieces of data from consumers. It is estimated that the database will grow with more than 10,000 pieces of genome data per month in 2018. The database is scalable for this projected growth, and WeGene is able to offer data analysis and interpretation services with advanced precision for consumers. This year, WeGene will initiate a project to expand the collection of genomic data to all of the 56 ethnic groups in China. This provides consumers with a more complete ancestry analysis service.
"Illumina is the first-choice partner for WeGene to establish Asian leading microarray lab in China," said Mr. Qiang Zheng, CEO of WeGene. "Illumina's Infinium Microarray is capable of offering superb data quality and extensive genome coverage, which perfectly fulfills the requirements from diverse customers for the collection, analysis and application of bioinformation."
"We are very pleased that WeGene selected Illumina as its strategic partner to develop and expand the consumer genomics market," said Ruilin Zhao, Ph.D., Vice President and General Manager of Greater China for Illumina. Global consumer genomics testing had explosive growth in 2017. Couple this with the population's understanding of genomic testing, we believe a strong demand is coming to the China market very soon."
Along with the establishment of a microarray lab, which can fulfill the demands of growing sample volume, WeGene is able to better serve the diverse ethnic Asian markets. The collaboration between Illumina and WeGene will promote both the research and applications of genomic testing, and greatly contribute to the realization of a healthier China.