Bringing Meaning to Genetic Information
Introduction
Founded in 2010, MyDNA focused on developing pharmacogenomics assays and reports to assist physicians in understanding the genetic results. Along the way, it added direct-to-consumer (DTC) tests to uncover the genetic influence on wellness attributes, such as nutrition, fitness, vitamins, and complexion. Yet, it never lost touch with its mission to make genetics meaningful. It sees itself as a genetics interpretation company on a mission to help physicians and consumer understand the genetics of health and wellness.
Based in Melbourne, Australia, MyDNA was founded by a father and son team, Leslie Sheffield, MD and Allan Sheffield. As Chief Innovation Officer, Allan's background in information technology complements his father's clinical genetics background. In addition to offering DTC tests, the company works with business-to-business (B2B) companies, hospitals, and pharmacies to help them make sense of the genetic data that their tests produce. Using its proprietary health and wellness software platform, MyDNA enables these entities to create high-quality genetic result reports that clinicians and consumers can understand.
MyDNA recently began partnering with Illumina customers using the Infinium Global Screening Array (GSA) and Infinium Asian Screening Array (ASA) in their genetic test offerings, providing them with a two-fold benefit. These groups gain access to the MyDNA software platform to make the most of the data produced by the GSA and ASA to enhance their reports. They also receive guidance on how to launch a pharmacogenomics or DTC genetic testing business from a company that's been successful in both markets for more than 10 years.
iCommunity spoke with Allan Sheffield about the MyDNA genetic test offering, software platform, partnership with Illumina, and its plans for future expansion.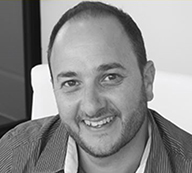 Allan Sheffield is Co-Founder and Chief Innovation Officer at MyDNA.
Q: What sparked the founding of the company?
Allan Sheffield (AS): I started MyDNA with my father, a clinical geneticist and an Associate Professor who developed a genetic screening test for Downs Syndrome in Australia in the 1990s. He has spent the last 40 years translating genetics from research into clinical practice. In delivering genetic test results to clinicians, he realized that most of them didn't really understand genetics. To help them better understand the results, he would write very detailed reports explaining the genetic data in a clear, concise way.
We founded MyDNA with the vision of unlocking the data in every person's DNA to improve lives by personalizing everyday decision making. To do this we needed to make genetics meaningful and focus on how to develop genetic test reports that doctors, patients, and consumers could understand. Originally, we worked on ways to explain how genetics could guide drug and dosing choices based on a person's genetic code. Later, we focused on an untapped component of the genetic testing market: using personalized genetic data to guide health and wellness decisions. At the time, most companies were focused on genetic testing technologies and how to provide cost-effective genetic sequencing at scale. Our focus represented a significant paradigm shift.
Q: How has the DTC genomics market grown over the past few years, especially in Australia?
AS: The global DTC market has grown exponentially. We're seeing growth and much excitement in the Australian market. However, it is early and the DTC market here is still developing. We are behind the US in terms of the adoption of genetics. We still need to educate people about what genetics is and how it can be useful and meaningful for them.
"We use our [software] platform to generate high-quality, meaningful reports that are personalized in a way that customers can undersand."
Q: What is MyDNA's software and product offering?
AS: We see ourselves as a genetics interpretation company that provides people with information about their health and their wellness. We have a B2B service offering for companies that leverages our global personalization platform powered by genetic data to transform the way businesses engage with their customers. These entities want to improve their customer relationships by personalizing their customer experience. They perform the genetic testing, analyze the results, and send us the data. We use our platform to generate high-quality, meaningful reports that are personalized in a way that their customers can understand.
Our products cover two areas. A clinical pharmacogenomics test service focused on how our genes influence the way we respond to medications. Second, a personalized wellness offering that focuses on how a person's genetics can influence nutrition, fitness, skin care, and vitamin response.
Q: Who are your pharmacogenomics service customers?
AS: We were one of the first companies delivering pharmacogenomic testing services. In Australia, we're working with clinicians and pharmacists and have partnered with the two of the largest pathology companies in Australia and over 1000 retail pharmacies to deliver an Australian-wide pharmacogenomic testing service, performing the testing in our labs.
In 2016, the British Columbia Pharmacy Association in Canada approached us to replicate the model that we were using with Australian pharmacies. They were looking at how pharmacists could play a role in delivering pharmacogenomic testing. They've rolled out our testing through several pharmacies throughout Canada.
In 2018, Pinnacle Ventures, a Primary Healthcare Medical Organization, approached us to make testing available to the New Zealand medical system. Ventures has funded 3000 kits for Pinnacle Midlands Health Network general practioners to use with people who meet certain conditions.
Q: What markets are you pursuing with your wellness test offering?
AS: We offer our B2B service for multiple industry verticals. We segment the wellness market into four areas—nutrition, fitness, vitamins, and skincare—and have developed tests for each area. For example, when people are seeking to lose weight, a lot of it is based on how the average person responds to a certain diet or nutritional regime. They might look at the latest fad diet and try it because it works well for someone else. The diet isn't necessarily personalized for them. We've developed genetic tests to provide personalized nutrition plans.
We're targeting the fitness industry, including health clubs and gyms who are in the business of helping their customers lose weight and become fit. Genetics plays a significant part in fitness and we have developed tests to support the creation of personalized fitness plans. We're also working with the vitamin industry where consumers are confused about whether they need to take vitamins and which ones are best for them. From a skincare point of view, we're providing people with personalized advice about the role genetics plays in aging. About 60% of how we age and how we look is based on our genetics, with the other 40% dependent on lifestyle. A genetic test can provide some guidance about skin products that might be beneficial, whether regarding topical treatments or the best foods to eat. We're focused on consumers, but we're also focused on working with some of the larger skincare companies in this space.
"Illumina recognized that our experience in these markets and our health and wellness software platform provided a solution."
Q: What is the value of personalized genetic testing for the wellness market?
AS: We believe that personalized genetic tests will help declutter all the noise in the wellness advice space and give people wellness guidance that is uniquely appropriate for them based on their genetics.
Q: How did you begin partnering with Illumina?
AS: Illumina approached us about 18 months ago to be an expert partner that it could introduce to its GSA and ASA customers. While pharmacies, hospitals, and wellness companies were investing in array technology, they were struggling with how to apply it for pharmacogenomic or nutrigenomic testing. They didn't know how to translate the genetic results into something that was useful for their customers. Illumina recognized that our experience in these markets and our health and wellness software platform provided a solution. We could help these companies enhance their reports and bring their products to market quickly.
For example, one hospital was looking to introduce a pharmacogenomics testing service, yet was lacking the knowledge and expertise on how to introduce this test into a clinical setting. They were looking for expertise to help educate the doctors in the hospital and how to identify which genes needed to be covered for their tests to be clinically useful. They also saw a need to access our easy-to-understand reporting and our genetic counselling services. We are helping them create high-quality reports using our health and wellness personalization software platform. Based on our experience in this market, we're also providing process and operational guidance to support their success.
Illumina also has customers in the DTC markets. For example, vitamin supplement companies are interested in applying genetics to provide personalized vitamin solutions. They will outsource their genetic testing to a laboratory using the GSA or ASA and work with us to provide a reporting solution so that they can offer their customers personalized insights about which vitamins they should take for optimum health.
"We look forward to using [the GSA and ASA] as we expand our personalized health and wellness platform to provide more genetic tests that are relevant to our customers."
Q: What are your goals for the next five years?
AS: Illumina arrays are becoming more affordable and can now target many more genes. We look forward to using these arrays as we expand our personalized health and wellness platform to provide more genetic tests that are relevant for our customers. We are investing heavily in our health and wellness personalization platform to make sure that we continue to provide engaging, high-value reports that provide meaningful genetic insights.
Q: What are your aspirations for the Illumina partnership in the future?
AS: We'd really like to expand our B2B services throughout Asia and the United States and partner with hospitals, laboratories, and industries that are using the GSA and ASA. We want to assist them in bringing our pharmacogenomic and personalized wellness offerings to their customers and help them fast-track their plans with genomics. The translation of pharmacogenomics and nutrigenomics to practice is still relatively new throughout Asia compared to the United States. However, it's something that more businesses are beginning to consider and represents a significant growth opportunity.