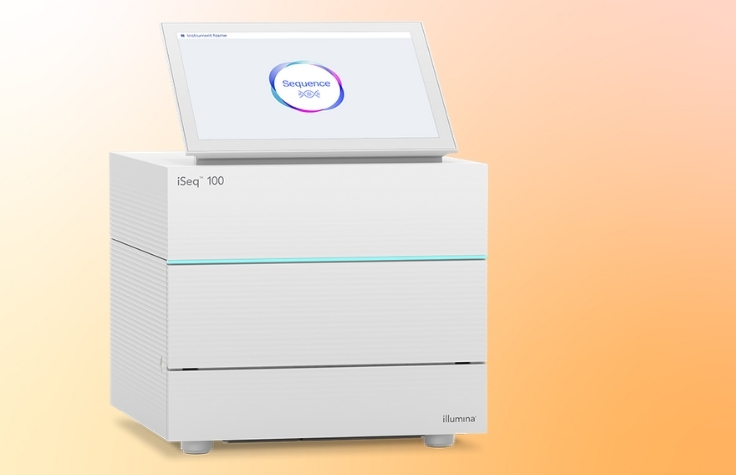 November 24, 2020
Next-generation sequencing (NGS) has revolutionized the diagnosis and treatment of Acute Myeloid Leukemia (AML) through more accurate testing, classification, and the ability to take advantage of precision medicine. Now, working through the International Consortium on Acute Leukemia (ICAL), two pioneers of this approach, Professors Torsten Haferlach and Peter Valk, based in Munich and Rotterdam respectively, are leading an effort to bring this cutting-edge technology to countries in Latin America. Their aim is to transform patient care and, potentially save the lives of AML patients in Chile, Peru, Paraguay, Uruguay and Brazil.
"Next generation sequencing has transformed our knowledge of the mutational landscape of AML and Illumina is proud to work with ICAL through Drs. Haferlach and Valk to ensure that the benefits of advances in sequencing techniques are realized across Latin America. This initiative aligns fully with Illumina's vision of democratizing access to genomics," said Paula Dowdy, SVP and General Manager, EMEA, Illumina.
AML is a spectrum of blood cancers with a complex genomic background. The ability to look in detail at the entire genome of AML patients using whole genome sequencing, and to examine gene expression through whole transcriptome sequencing, offers a real opportunity for precision medicine treatment. Patients can be stratified in terms of predicting the aggressiveness of their cancer, and potentially assigned to one of the new medicines now being developed by the pharma and biotech industries based on advanced genomic knowledge of AML.
NGS diagnosis is increasingly being integrated into clinical practice in countries with advanced healthcare systems to improve AML patient outcomes. Indeed, the recently updated European LeukemiaNet risk stratification guidelines combine cytogenetic abnormalities and genetic mutations as the means to triage patients with AML for optimal therapies.
ICAL was established in 2004 by the American Society of Hematology (ASH) and brings together leading clinical investigators from across Europe and North and South America to improve the standard of care and outcomes for patients with leukemia in less well-developed countries. Prof. Valk chairs the ICAL subcommittee tasked with expanding access to routine NGS-based AML diagnostics. And it is here that Illumina is also proud to be involved.
By supporting the Munich-based Torsten Haferlach Leukemia Diagnostics Foundation (THLDF) and Prof. Haferlach of the Munich Leukemia Laboratory (MLL), we have created the perfect start-up package for institutions that are less experienced with or new to NGS technology and bioinformatics. Our aim is to enable these labs to save time, money and lives by providing the technology and training needed for them to operate more efficiently, effectively and independently in the future.
Six iSeq™ 100 instruments and associated consumables will be installed and operational by the end of 2020. Full training for the lab teams will be delivered by Professor Valk's team at the Erasmus University Medical Centre in Rotterdam, as well as Professor Haferlach's team at the MLL.
"The ASH Consortium previously concentrated its efforts on the care of patients with Acute Promyelocytic Leukemia in Brazil, Uruguay, Chile, and Mexico, where the results have been remarkable. In Brazil, complete remission (CR) rates improved from around 50 percent to 90 percent, with most patients in CR having evidence of molecular remission. This rate rivals even the most developed of countries so, with ICAL now focusing on AML, I'm confident that we will see the same dramatic improvements when NGS is introduced into routine AML patient care in early 2021," said Professor Valk.
In Brazil, complete remission rates improved from around 50 percent to 90 percent
"I have no doubt that enabling NGS capabilities in these Latin American countries will be a game-changer. From a single blood sample, which can be collected, sequenced and analysed in a little over 24 hours, research technicians and clinicians will be armed with the detailed information they need for accurate classification, prognostication and targeted treatment for AML patients. Put simply, NGS will revolutionize AML patient care and, most importantly, save lives," said Professor Haferlach.
The iSeq100 instruments will be installed at the following institutions: University of São Paulo at Ribeirão Preto Medical School, Brazil; Hospital el Salvador, Chile; Instituto de Previsión Social and Hospital de Clínicas, Paraguay; Instituto Nacional de Enfermedades Neoplásicas and Hospital Nacional Edgardo Rebagliati, Perú; and, Medica Uruguaya, Uruguay.