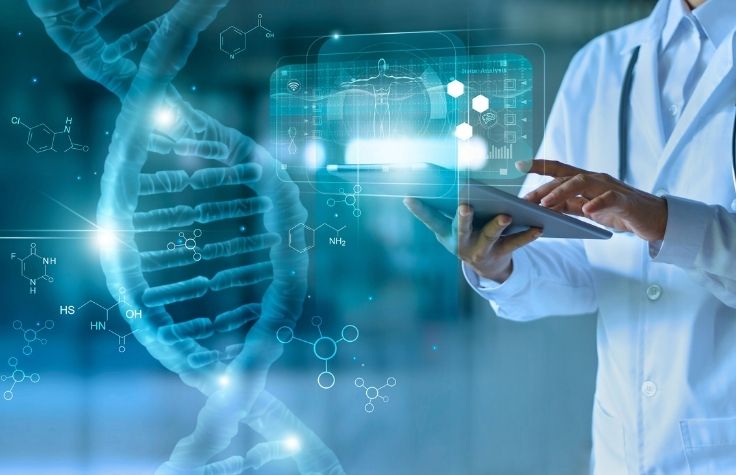 November 16, 2020
A growing number of institutions are implementing comprehensive genomic profiling (CGP) in-house—and the endeavor requires a more efficient operation. The TruSight Oncology 500 (TSO 500) Portfolio, Illumina's powerhouse platform to enable CGP of solid tumors, is releasing multiple products and updates beginning in fall 2020. Each new enhancement simplifies and improves the workflow from sample to report. Features such as automation, faster data analysis, and the option to store data in the cloud save customers both time and money, as well as enabling increased sample volumes. Additionally, pipeline improvements for TruSight Oncology 500 ctDNA deliver greater analytical sensitivity and fewer false positives.
"The new releases are more than just software updates and automation," said Susan Tousi, SVP and Chief Product Officer at Illumina. "They represent the missing piece that will allow a lab to stand on its own and enjoy a simpler, faster, and more scalable workflow."
New enhancements include:
· Automation-friendly library prep kits and methods for TSO 500: Saving up to 50% hands-on time
· Compatibility with NovaSeq 6000 v1.5 Reagent Kits for TSO 500 HT & ctDNA: Increasing sequencing efficiency saves on sample sequencing costs
· Leveraging DRAGEN Bio-IT Platform, on-premise or on-cloud: Ultra-rapid variant calling means up to 10X faster analysis time. Flexibility to choose to run analysis locally or on-cloud helps meet each individual lab's requirements
· Pipeline enhancements for TSO 500 ctDNA: Better MSI sensitivity for immuno-oncology, new tumor fraction metric (MSAF), and reduced false positives with new filtering
To further streamline the sample-to-answer workflow, Illumina is debuting library prep automation kits and methods for both TSO 500 and TSO 500 High-Throughput, available now and in 2021, respectively. Automation saves on labor costs, reduces manual errors, and facilitates a lab's ability to increase sample numbers. (A third-party report on TSO 500 by LTS Health found that automation cut hands-on time in half.)
Carlo Bifulco, Medical Director of Oncological Molecular Pathology and Pathology Informatics at Providence Oregon Regional Laboratory, adopted CGP in order to consolidate assays and find biomarkers. "The deployment of CGP has significantly increased the use of targeted therapies and has enabled the efficient and reproducible identification of IO eligible TMB-H and MSI-H cases across a large spectrum of tumor histologies," said Dr. Bifulco. "Incorporating CGP into routine pathology workflows has powered the rapid and consistent delivery of relevant and actionable results to healthcare providers. Lastly, institutional ownership of genomics data lays a robust foundation for dynamic, just-in-time matching and other real-world evidence-based efforts that will drive the future of oncology."
Efficiency is key for New York-based OmniSeq, the core provider of NGS-based tests for one of the largest reference labs in the US. "One of our main priorities is making sure we can accommodate a high demand," said Jeffrey Conroy, Chief Scientific Officer at OmniSeq. "Being able to batch large numbers of our TruSight Oncology 500 High-Throughput samples on NovaSeq 6000, and track our assay workflow using Clarity LIMS, has been critical to allowing us to scale up and reduce turnaround times from sample to report."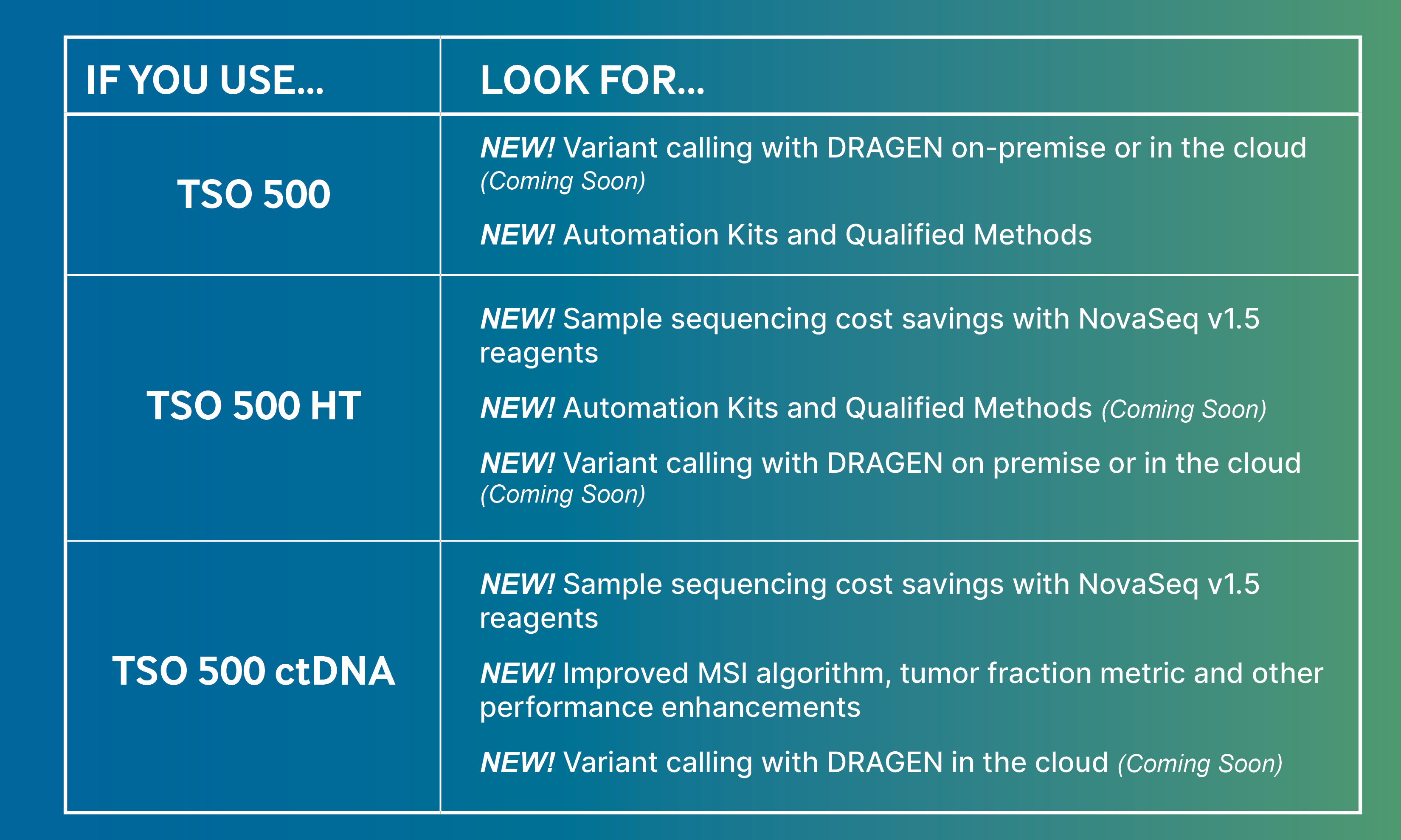 Find all of our exciting TruSight Oncology 500 product news here.
Illumina will announce the latest and greatest for the TSO 500 portfolio at this year's Association for Molecular Pathology (AMP) virtual conference where one of the overarching topics is CGP. A handful of Illumina's customers will be discussing the benefits and aspects around CGP implementation at our workshops.