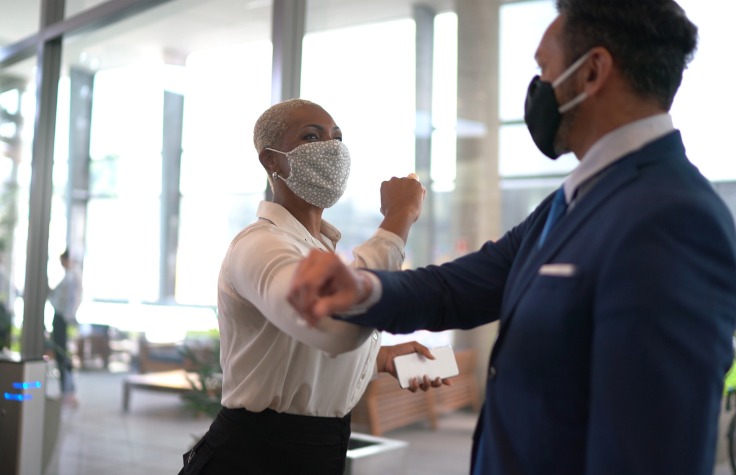 January 27, 2021
Since April 2018, Illumina and Bristol Myers Squibb have worked together to transform what is possible in precision oncology. A little more than two years later, the two companies announce an expansion to that partnership focused on developing a diagnostic based on the content of Illumina's TruSight Oncology 500 ctDNA (TSO 500 ctDNA), a therapy selection tool.
In addition to collaborating on liquid biopsy, the partnership has further expanded to include development of a microsatellite instability (MSI) companion diagnostic (CDx) based on the content of TruSight Oncology 500 (TSO 500). People with metastatic colorectal cancer may be eligible for treatment with Bristol Myers Squibb immunotherapies. Both program expansions are planned for global use by Bristol Myers Squibb's portfolio of cancer therapeutics.
"We are excited to expand our partnership with Bristol Myers Squibb that reflects our commitment to offer innovative diagnostic tools that enable precision medicine," said Phil Febbo, Chief Medical Officer of Illumina.
Bristol Myers Squibb is pioneering in their support of our globally distributed liquid-based solution for comprehensive genomic profiling in oncology.
Liquid-based biopsies can provide crucial molecular information with simple blood draws. As cancers grow, they slough off cells, cell fragments, and DNA from apoptotic or necrotic cancer cells, which enter the blood stream and offer tremendous opportunities to better assess cancer. TSO 500 ctDNA is one of the first liquid biopsy assays to enable comprehensive genomic profiling for therapy selection that interrogates the full exonic sequence of 523 genes in key cancer-related pathways, including single-nucleotide variants (SNVs), Indels, copy-number variants (CNVs), fusions, MSI and TMB.
Building on the successful launch of TSO 500 ctDNA and the enhanced collaboration with Bristol Myers Squibb, Illumina is poised to accelerate the global adoption of liquid-based, next-generation sequencing companion diagnostics for therapy selection.
"Our expanded partnership with Bristol Myers Squibb underscores our commitment to collaborating with pharmaceutical companies to develop standardized, globally distributable, blood-based diagnostic tools for precision oncology," said Joydeep Goswami, Senior Vice President of Corporate Development and Strategic Planning at Illumina. "With sequencing at the forefront of precision medicine, we are inspired by the opportunity that lies ahead with not only this partnership, but others to come."
Illumina remains committed to innovating our oncology product portfolio and partnerships so together we can help rapidly deliver actionable insights to the patients who need it most.
Learn more about TSO 500 ctDNA