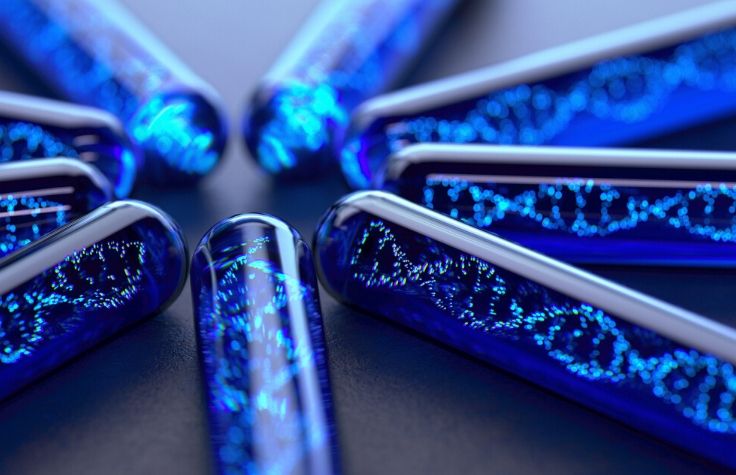 November 5, 2019
Illumina announces the upcoming launch of TruSight™ Oncology 500 ctDNA (TSO 500 ctDNA), Illumina's first liquid biopsy solution for detecting cancer biomarkers. TSO 500 ctDNA is the newest addition to Illumina's comprehensive cancer profiling assays, joining TruSight Oncology 500 (TSO 500) – the tissue-based version of the assay, which is optimized for both the NextSeq 550 and NextSeq 550Dx Systems.
TSO 500 ctDNA enables non-invasive, comprehensive genomic profiling of circulating tumor DNA (ctDNA) when tissue testing is not optimal, or to complement tissue-based testing. TSO 500 ctDNA is one of the first liquid biopsy assays to enable comprehensive genomic profiling that interrogates the full exonic sequence of 523 genes in key cancer-related pathways, including single-nucleotide variants (SNVs), Indels, copy-number variants (CNVs), fusions, microsatellite instability (MSI) and tumor mutational burden (TMB).
TSO 500 ctDNA is optimized for the NovaSeq™ 6000 Sequencing System and offers both the economic value and the scale of sequencing needed to properly interrogate ctDNA at high levels of sensitivity and specificity. Complementing TSO 500 ctDNA on the NovaSeq 6000 will be a new high-throughput version of TSO 500, known as TruSight Oncology 500 High-Throughput. Both are currently intended for research use only (RUO) and will be available in early 2020.
Our goal remains to innovate and diversify our oncology product portfolio so we can help rapidly deliver actionable insights to the patients who need it most.
By offering solutions that independently interrogate both ctDNA and tissue on the NovaSeq 6000, Illumina's TSO 500 portfolio enables quality comprehensive genomic profiling from tissue and liquid biopsies, providing customers with:
Flexibility and efficiency to deploy the same oncology panel, on the same sequencing platform, regardless of sample type
Ability to run comparability of results in tissue and blood from a single individual, or across individuals
Scalability to meet high-throughput lab requirements
"We believe in the advancement of personalized medicine guided by comprehensive genomic tumor profiling to improve patient outcomes," said Carlo Bifulco MD, Medical Director of the Providence St Joseph Health Molecular Genomics Laboratory. "Running our comprehensive genomic profiles on production-scale sequencers will give us the high-throughput we need in order to provide guidance to serve our large network. These optimized workflows will be instrumental in the fulfillment of the vision of our precision medicine program."
Concurrently, Illumina is collaborating with the Frederick National Laboratory for Cancer Research (FNL), currently operated by Leidos Biomedical Research, Inc. for the National Cancer Institute (NCI) to help Illumina establish the clinical utility of liquid biopsies. The FNL's Molecular Characterization Laboratory (MoCHA) chose TSO 500 ctDNA to support several NCI-sponsored clinical studies where liquid biopsies are being assessed in up to 7,000 subject samples.
P. Mickey Williams, Ph.D, MoCHA Director, said he anticipates continued utilization of the assay. "Liquid biopsy assays harness the potential to complement, or in some cases, circumvent the need for invasive tissue biopsies," he said.
Illumina is committed to building a solid foundation of innovative and exciting RUO kits that leads to an expanding menu of distributable in-vitro diagnostic kits. Our goal remains to innovate and diversify our oncology product portfolio so we can help rapidly deliver actionable insights to the patients who need it most.
Join us at booth # 2341 at the Association for Molecular Pathology meeting November 7-9, 2019 in Baltimore, Maryland.
Read Phil Febbo's take on the power and promise of liquid biopsies here.
For more information on TSO 500 ctDNA and TSO 500 High-Throughput, click here.
To learn more about TSO 500 ctDNA, click here.
This article contains forward-looking statements that are subject to uncertainty. You should refer to our SEC filings for a discussion of the risks and uncertainties that that could cause our results to materially differ from our current expectations. We do not intend to update any forward-looking statements made above for new developments.