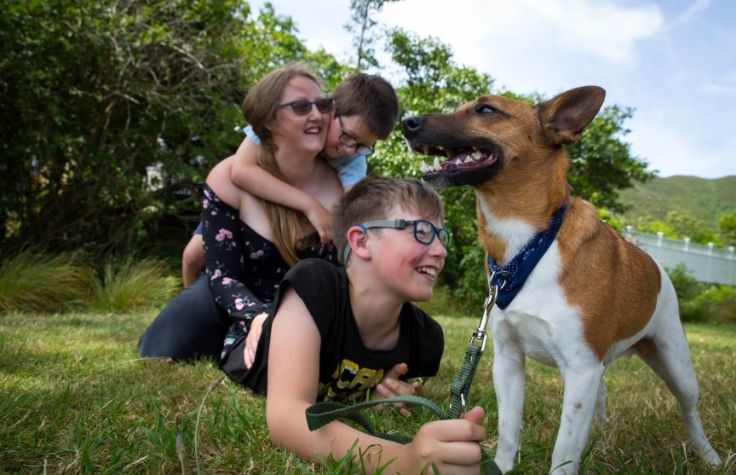 March 23, 2021
More than 300,000 New Zealanders living with a rare disease don't have sufficient and equitable healthcare. Currently, New Zealand provides universal health coverage, however there is no governed support system for those in the Rare community. But that's about to change. The Rare Disorders New Zealand (RDNZ), the national umbrella organization dedicated to supporting New Zealanders with a rare condition and those helping them live with it, is leading the charge to petition the government for support.
On March 24, 2021 the RDNZ delivered a petition to Parliament asking for a health policy framework, or list of priorities, that will guarantee better care. These priorities include early diagnosis, a coordinated pathway for cohesive healthcare, equitable access to modern rare disorder medicines, and a healthcare workforce trained on rare diseases. This petition represents the six percent of New Zealand's population living with a rare disease, and the more than 100 groups supporting them.
The rare community is blocked from receiving healthcare that other New Zealanders take for granted.
United Nations and RDNZ are heading the movement to acknowledge and address the barriers for the thousands of vulnerable children, adults, and their caregivers, and is offering to collaborate with the government in any way to develop a national framework.
"The rare community needs a pathway to navigate current systemic barriers which block them from receiving the healthcare that other New Zealanders take for granted," says Lisa Foster, Chief Executive of RDNZ. "Solutions are already in place globally. We just need leaders to step up and take action. The time is now."
Today's technology for tomorrow's solutions
Genomic sequencing is key to unlocking our understanding of rare and undiagnosed genetic diseases in a meaningful way. Though many living with a rare disease may often spend years looking for answers, genomic sequencing can be one of the first steps to diagnosis with immediate impact on potential treatment pathways and disease management.
"Illumina considers it a moral imperative to support the visibility of rare diseases and the patients it affects," says Gretchen Weightman, Illumina Vice President and General Manager of Asia Pacific and Japan. "We are dedicated to increasing access not only to whole-genome sequencing technology to further research, but also to championing the voices of the community to positively affect the lives of patients."
New Zealand's voice of hope
Kerryn Hailwood, mother to Seth and Anthony, knows too well the struggles shared by rare disease families in New Zealand—Seth has Ushers Syndrome and Anthony has AUTS2.
"For the first decade of the lives of each of my sons we fought for assessments and batted off label after label. Eventually we were offered genetic testing that revealed completely different rare diagnoses for both my sons. Sometimes I wonder, what if we could have had whole genome sequencing when I first presented with the boys, as is being introduced in other countries? What if we knew what Seth had before he turned 12? How could we have prepared better for the impact his rare disease is having on his sight and hearing? In New Zealand we need a framework that offers a pathway for families like mine. The journey my family has been through shows the importance of genomic diagnosis and that it not only has the potential to give a better quality of life—or even save the lives of patients—but it can also save whole families."
Illumina is committed to illuminating the challenges and hopes for the rare disease community, read more here.