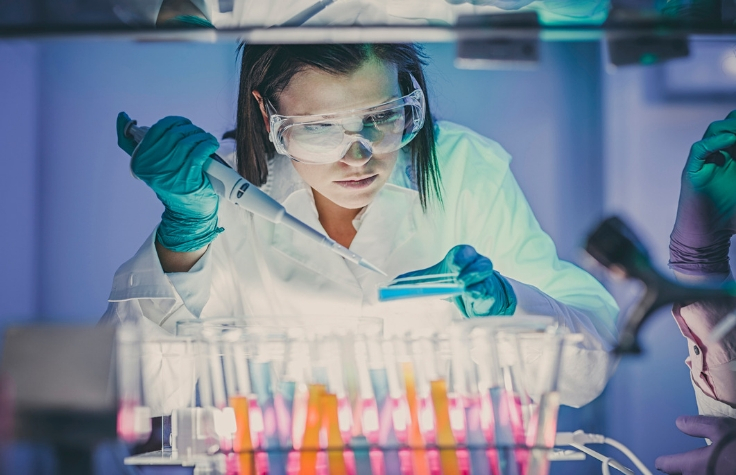 December 11, 2018
Did you know that 85 percent of jobs that will exist in 2030 haven't even been invented yet?1
Genomics will change everything—from how we diagnose and treat cancer, to how we feed the world's population - and we know that igniting genomic curiosity in students is a critical first step toward achieving Illumina's mission.
Together with our employees, we created a series of videos to give an inside look on what their day-to-day lives look like. Find out what they work on, who they work with, and just how varied the wide world of genomics really is.
It's really great to be somewhere where you are making a difference. Everyone who works here contributes to products that are going to impact human health and improve things for generations to come.
Between now and the end of 2018, we'll be taking you inside the many transformational roles at Illumina. This week, we meet Erin Fang, a Bioengineer.
"A bioengineer is someone who applies the principles of engineering to biological processes. Like a typical engineer would learn about flow through a pipe, a bioengineer would take that knowledge and apply it to flow of blood through a blood vessel or maybe through a medical device."
Students can't be what they can't see. By partnering with employees, in diverse areas of our business, we hope to share our passion for genomics with future scientists, pioneers, and trailblazers. We believe we can make a difference in their lives today, so they can make a difference in others' lives tomorrow.
"When I was in high school I found out I had a genetic disease. I knew I wanted to do something to help people…after I graduated (from college) I found out about this amazing company that does things to help people with genetic diseases."
Be sure to download the corresponding career card that highlights the diverse opportunities in the field of genomics. These cards provide a snapshot of in-demand roles at Illumina, including education requirements, average starting salary, and essential job skills. Whether you're an educator looking to share more about career possibilities in genomics with your students, or someone interested in joining the Illumina team today, you've come to the right place.
Stay tuned for our next installment, as we learn more about what a genetic counselor does.
1. Dell/Institute for the Future: https://www.delltechnologies.com/content/dam/delltechnologies/assets/perspectives/2030/pdf/SR1940_IFTFforDellTechnologies_Human-Machine_070517_readerhigh-res.pdf