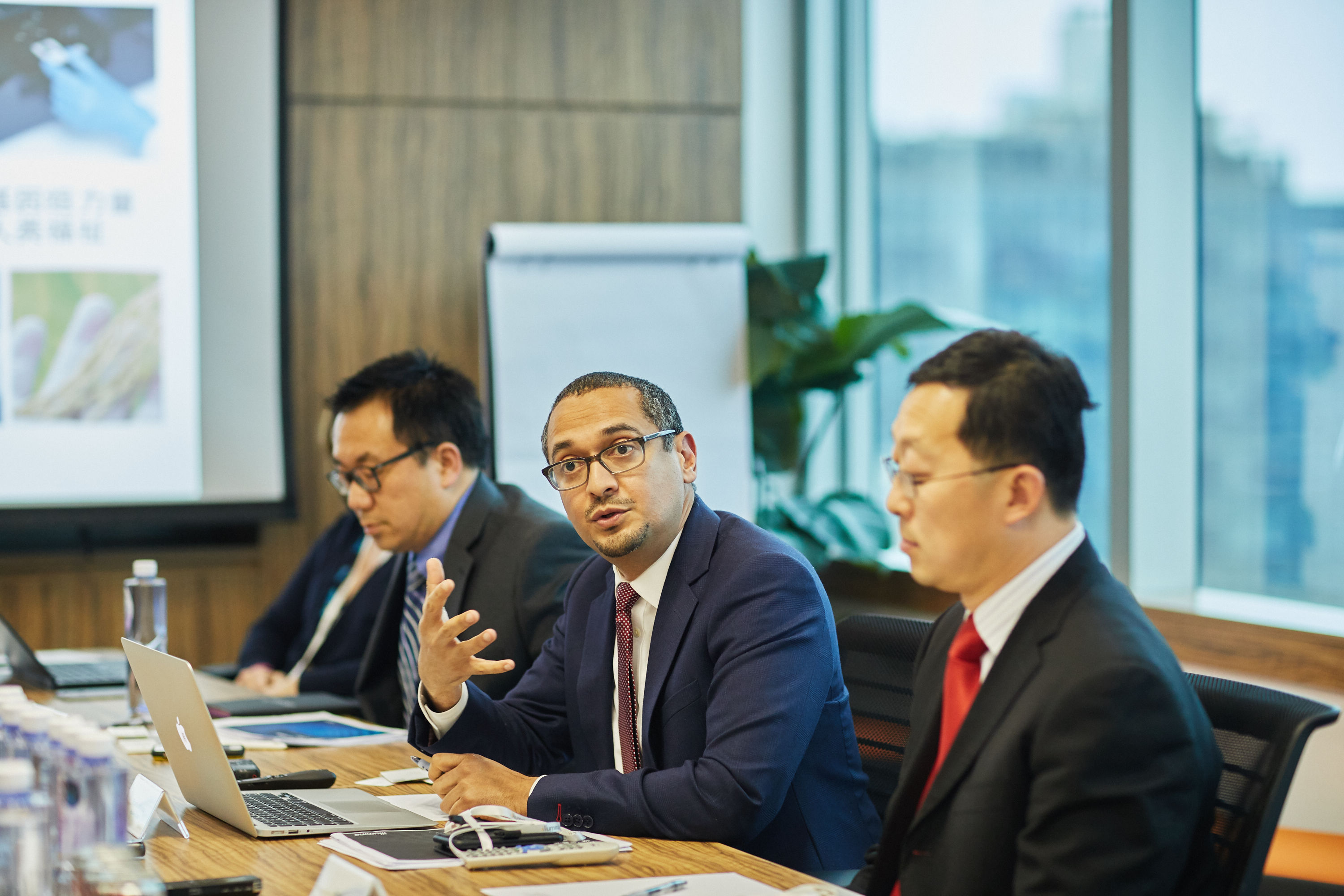 May 8, 2017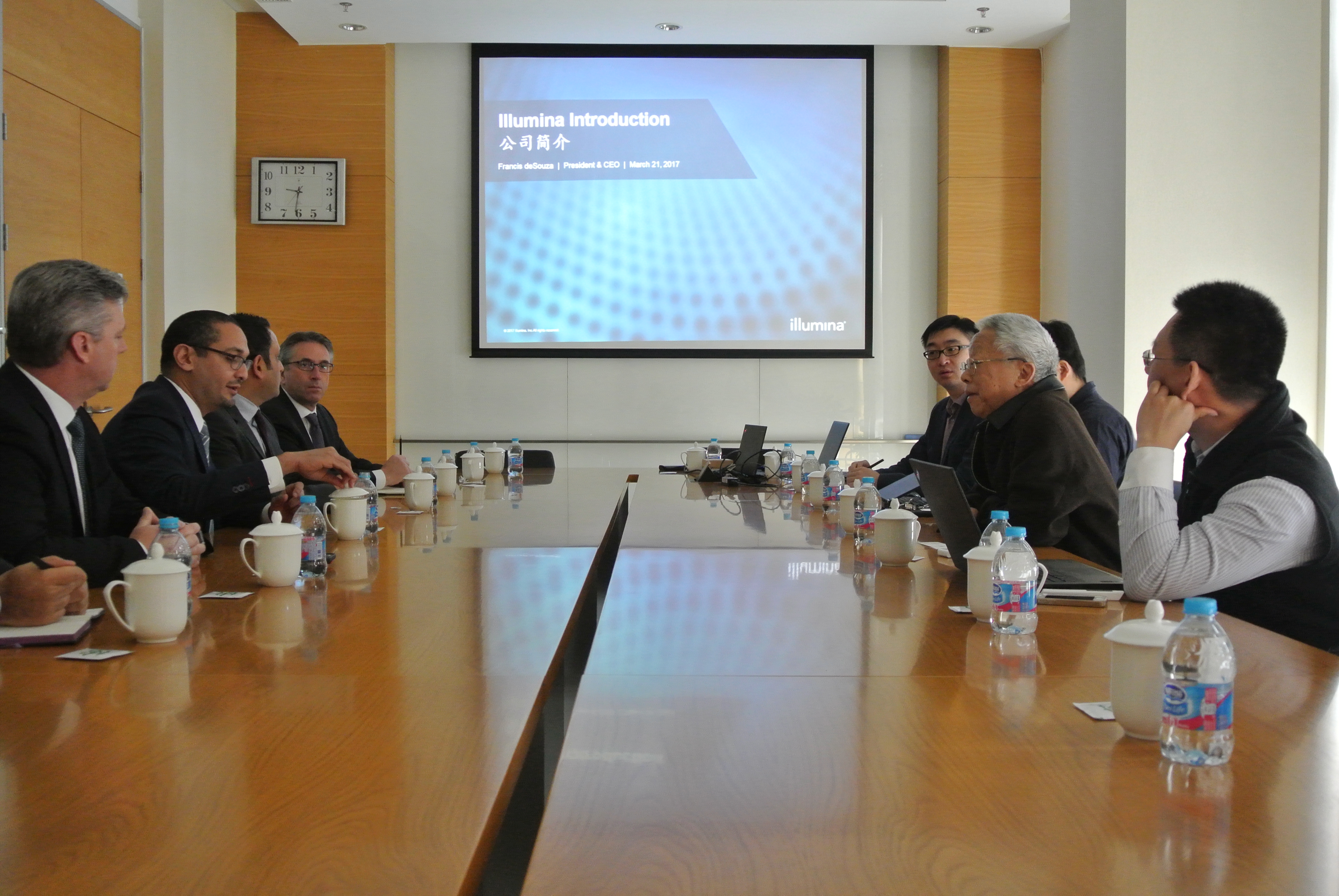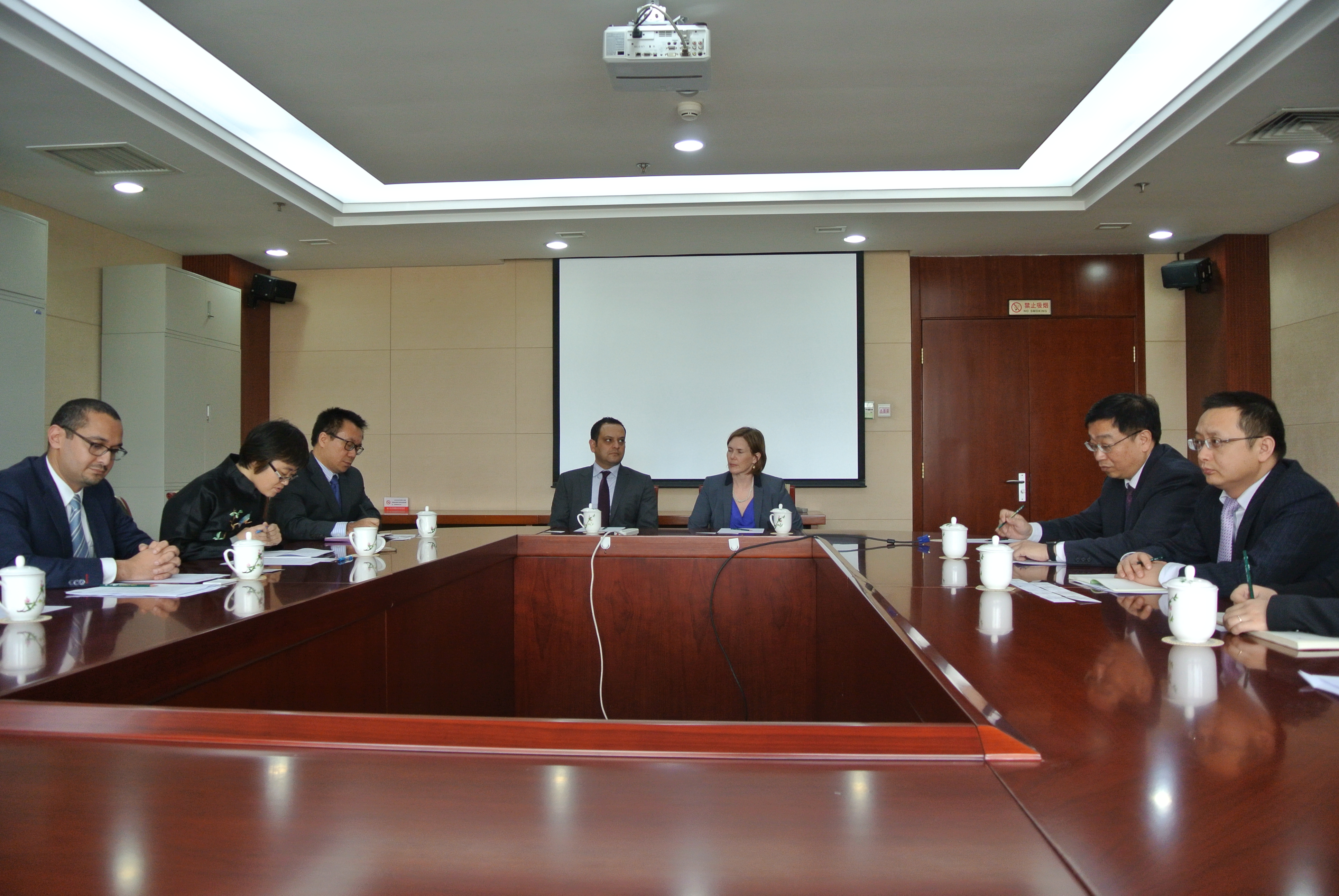 Illumina's senior executive team recently returned from a weeklong tour in Shanghai and Beijing to build positive business relations with one of the world's strongest supporters of genomics and the precision medicine initiative.
Illumina senior leaders met with key dignitaries in China from the National Health and Family Planning Commission (NHFPC), and the Ministry of Science and Technology (MOST). The meetings were held to establish relationships and explore opportunities in genome sequencing to accelerate precision medicine in China. The Illumina executive team included President and CEO, Francis deSouza; Executive Vice President of Clinical Genomics, Garrett Hampton; Executive Vice President of Operations, Omead Ostadan; Executive Vice President and Chief Administrative Officer, Marc Stapley; Senior Vice President of Product Development, Susan Tousi; and Head of Business Operations, Merrilyn Datta, as well as Illumina's executive team in China.
"China represents a highly valued market and is a key player in the genome sequencing industry," said Ruilin Zhao, Illumina's General Manager of China. "We have built strong relationships with China's leading genomics companies and would like to extend our support to the Chinese government and its national goals as there are many great opportunities to accelerate precision medicine."
China has recently announced an ambitious Precision Medicine Initiative (PMI) and will roll out a comprehensive five-year scientific research plan, including investments in a cohort study, genomic technology, data interpretation and analysis, and clinical programs.
Since entering China in 2010, Illumina has rapidly grown its presence in the country. Its China headquarters is located in Shanghai. In 2015, Illumina's staff grew by 40 percent. The company has built strong relationships with China's leading genomics companies including Annoroad Gene Technology, Berry Genomics, Beijing Institute of Genomics and KingMed Diagnostics. Additionally, shipments to China increased by more than 60 percent in 2016.
Much of that growth comes from Chinese commercial labs developing Illumina platforms for the clinic. Berry Genomics has received China Food and Drug Administration approval to run its non-invasive prenatal test (NIPT) assay on the NextSeq, while Annoroad received CFDA approval for its use of the NextSeq 550AR, and its assay for NIPT.
The Illumina team met with officials at the NHFPC to discuss synergies between China's goals in precision medicine and Illumina's ability to propel those goals forward with the world's leading NGS platforms and array technology.
"It is our hope that Illumina's technologies, services and experience will continue to play a pivotal role in advancing biotechnology – in particular gene-based technology – as a strategic emerging industry in China, as well as advancing the objectives of China's Precision Medicine Initiative," said Zhao.
Officials at the NHFPC emphasized the shared common interests with Illumina as China has attached great importance to PMI. As an important part of China's medical research, advanced technology research in the areas of genomics and proteomics could improve the understanding of complex diseases and create breakthroughs in therapies.
Dr. Songde Ma, the former Vice Minister of MOST, met with the senior leaders at the Chinese Academy of Sciences to discuss Illumina's commitment to provide genomics support in China and deeper investment in the region. Dr. Ma recognized the significant contributions Illumina has made to the life sciences field and shared the dynamics of research and development in China.
Two students demonstrated ongoing scientific research in the areas of molecular imaging where DNA sequencing is enabling cancer detection, and the Human Brainnetome Atlas, where research is being applied to brain-inspired computing genetic sculpture to position the lotus of brain diseases.
The meeting wrapped up with guided tours of labs at the Chinese Academy of Sciences and a shared enthusiasm to move precision medicine forward.
"We have a strong Illumina presence in China to support this country's goals in genomics," said Zhao. "We are interested in finding ways to support our government's efforts and find win-win solutions of building genomics ecosystems in China, advancing science, and improving health for all of us living here."