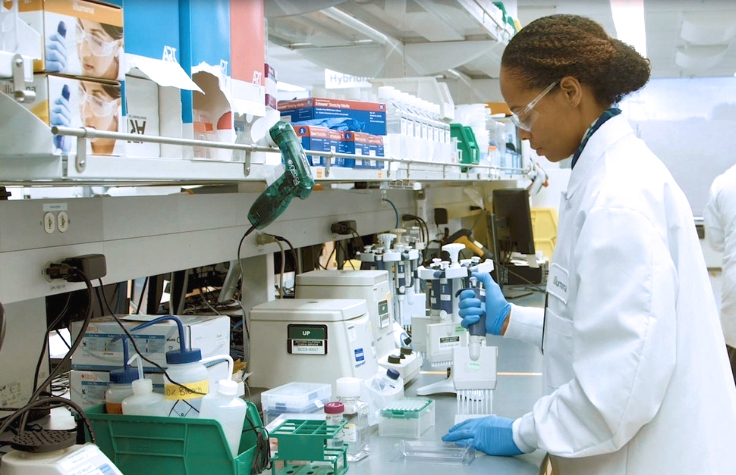 November 15, 2018
Did you know that 85 percent of jobs that will exist in 2030 haven't even been invented yet?1
Genomics will change everything—from how we diagnose and treat cancer, to how we feed the world's population - and we know that igniting genomic curiosity in students is a critical first step toward achieving Illumina's mission.
Together with our employees, we created a series of videos to give an inside look on what their day-to-day lives look like. Find out what they work on, who they work with, and just how varied the wide world of genomics really is.
Between now and the end of 2018, we'll be taking you inside the many transformational roles at Illumina. Beginning with Rita Pitts, a Clinical Lab Scientist (CLS).
"A clinical lab scientist is someone who is working inside a laboratory and processing real patient samples. They are handling whole blood and taking the DNA out of it and then providing some type of result, whether it is assessing the quality of the DNA or actually helping geneticists or physicians come to some conclusion as to what they are investigating."
Students can't be what they can't see. By partnering with employees, in diverse areas of our business, we hope to share our passion for genomics with future scientists, pioneers, and trailblazers. We believe we can make a difference in their lives today, so they can make a difference in others' lives tomorrow.
"All of us that are CLS's are kind of nerds. You like being in the lab. If you love science and you enjoy, or have the desire to help people, I think a Clinical Lab Scientist would be a good fit for you. I love it!"
Be sure to download the corresponding career card that highlights the diverse opportunities in the field of genomics. These cards provide a snapshot of in-demand roles at Illumina, including education requirements, average starting salary, and essential job skills. Whether you're an educator looking to share more about career possibilities in genomics with your students, or someone interested in joining the Illumina team today, you've come to the right place.
Stay tuned for our next installment on November 29, as we take a closer look at what an Artificial Intelligence Engineer does.
1. Dell/Institute for the Future: https://www.delltechnologies.com/content/dam/delltechnologies/assets/perspectives/2030/pdf/SR1940_IFTFforDellTechnologies_Human-Machine_070517_readerhigh-res.pdf