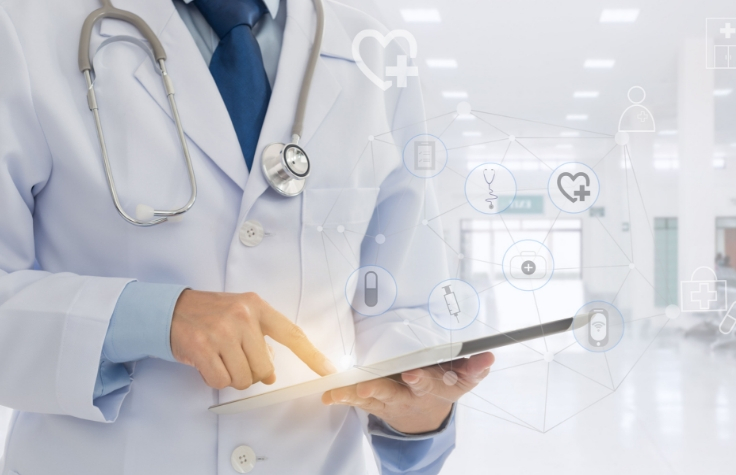 February 26, 2019
Eight leading health care and research organizations in the U.S. and Canada have signed an agreement to launch the Medical Genome Initiative, a consortium that will work to expand access to high-quality clinical whole genome sequencing (cWGS) for the diagnosis of genetic diseases. The Initiative will focus on the publication of common laboratory and clinical best practices for the application of cWGS. Founding member institutions of the Medical Genome Initiative include Baylor Genetics; Broad Institute of MIT and Harvard; HudsonAlpha Institute for Biotechnology; Illumina, Inc.; Mayo Clinic; Rady Children's Institute for Genomic Medicine; The Hospital for Sick Children (SickKids Toronto); and Stanford Medicine.
Rare genetic diseases affect more than 350 million people globally and are a particularly significant source of morbidity and mortality among children, who commonly experience multiyear diagnostic evaluations with multiple misdiagnoses.1 cWGS is a comprehensive method for analyzing the human genome in a clinical setting, and emerging evidence shows cWGS can detect most forms of clinically relevant variation for patients with a rare genetic disease.2 Early deployment of cWGS has the potential to deliver precise molecular diagnosis to enable change in medical management, thereby reducing the number of unresolved, complex, costly and chronic genetic disease cases, especially for newborns and children. For cWGS to be implemented at scale, recommended best practices are useful to guide the clinical community, and the Medical Genome Initiative was created to address this need.
"With the launch of this consortium, we're bringing together clinical laboratory and medical genomics experts who are pioneering the application of cWGS in routine clinical testing and clinical research for patients with genetic diseases," says Christian Marshall, Ph.D., co-director of the Centre for Genetic Medicine at SickKids and Chairperson of the Medical Genome Initiative. "Emerging evidence on cWGS is positive, but clinical laboratories and health care systems looking to implement this technology for genetic-disease populations lack recommended best practices to inform test validation and deployment. By coming together, the Initiative can provide an informed perspective on how to best implement this promising new technology and measure its utility."
Initial topic areas of focus for the Initiative include cWGS analytical validity, clinical utility measures, clinical data infrastructure and data sharing. Visit the Medical Genome Initiative website for more information.

1 Global Genes; https://globalgenes.org/rare-diseases-facts-statistics/
2 Lionel et al. Genet Med. 2018 Apr;20(4):435-443