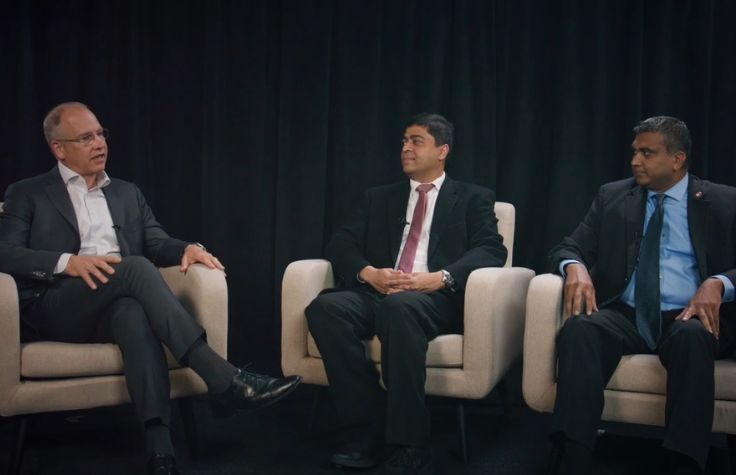 July 25, 2023
Comprehensive genomic profiling (CGP) assesses hundreds of tumor genes to find actionable mutations and is becoming the standard of care for many cancers. However, oncologists often opt for single-gene tests (SGT) before pursuing CGP.
A new study, conducted by Labcorp and presented last month at the American Society of Clinical Oncology (ASCO) Annual Meeting in Chicago, showed that SGTs use up precious biopsy samples, reducing CGP effectiveness and depriving patients of comprehensive genomic information about their tumors.
"This study shows that just doing a single-gene test, which is a legacy process from a decade ago, denies and delays care," said Dr. Vivek Subbiah, MD, now chief of Early-Phase Drug Development at Sarah Cannon Research Institute, Nashville, Tennessee, who presented the study.
The 2022 study looked at non-small-cell lung cancer samples from 580 patients at more than 80 community oncology practices. While SGT can identify several well-known mutations and structural variations, CGP interrogates nearly 600 genes associated with tumor growth, resistance, and other traits.
To better illustrate the study's ramifications for precision medicine, Dr. Phil Febbo, senior vice president and chief medical officer at Illumina, moderated a fireside chat at the ASCO meeting. He was joined by Subbiah and by Dr. Prasanth Reddy, a medical oncologist.
"We're hearing about some incredible innovations on the therapy side," Febbo said. "More and more of these innovations are dependent on understanding an individual's tumor and the different molecular changes in the tumor. That means choosing the right tests has become crucial for cancer care."
The impact of SGTs on CGP
The study showed that CGP was used as a secondary diagnostic in 29% of participants. In those cases, 89% of CGP tests used material from the same tumor sample as the primary SGT, which reduced CGP efficacy—there simply wasn't enough viable tumor tissue for effective testing. When there had been no prior SGT, or when CGP used a different sample, CGP provided more detailed information about tumor genomics.
Overall, prior SGT reduced CGP's ability to detect important variants by 8%. In addition, prior SGT increased CGP turnaround times from a median 13 days to 20 days.
"If you look at the failure rate when you do single-gene testing up front, it's twice as high as when you do CGP up front," said Reddy. "And there are other implications, such as turnaround time, which is extended. Those are meaningful days, during which a patient has a diagnosis and needs to start therapy, and we're delaying the initiation of therapy because we don't have the right answers."
The changing oncology landscape
The panelists were unanimous on the need to move away from this two-step process and simply start with CGP. One of the major concerns is that SGTs often provide incomplete information, leading to ineffective treatments.
"We know patients with RET-fusion-positive lung cancers do not do well with immunotherapy," said Subbiah. "However, if they get a single-gene test, EGFR is negative and they don't test for RET, they will start that patient on immunotherapy. It's delaying the appropriate treatments and denying patients the gift of time."
Getting this right is critically important. Genomic diagnostics is the most precise way to characterize a tumor and get patients the care they need.
"To win the war against cancer, we need to have every ounce of intelligence about it, and genomics should be a part of that process," said Subbiah. "Years ago, when I saw a patient with 100, 200, 300 mutations, I knew there wasn't a lot we could do for them. Now, I get excited when I see a patient whose tumor has hundreds of mutations, because they become the best candidates for immunotherapy."
This study, and other evidence, has shown that comprehensive testing provides better clinical insights to guide care. The next step will be to ensure all patients have access to primary CGP.
"Maybe we can't help every single patient, but we better help the folks that should be helped," said Reddy. "The first step is ensuring that everybody has access to world-class testing. From there, hopefully, we have the right information to put each patient on the right drug at the right time."
To watch a video of the entire panel discussion, click here.