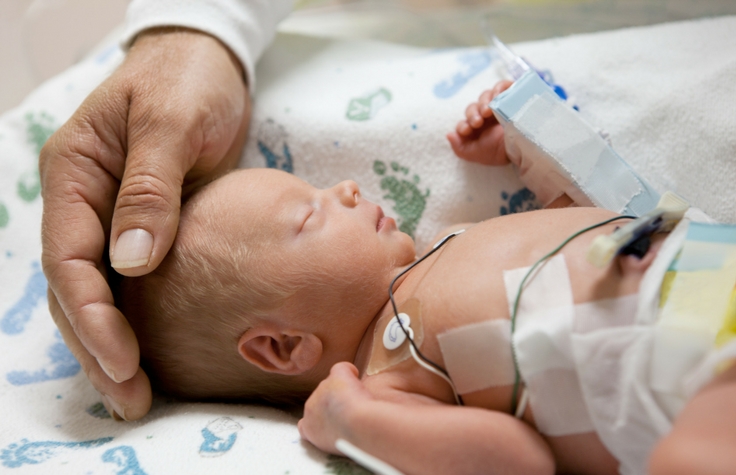 February 28, 2018
NICUSeq, a multi-center study evaluating whether the clinical management of acutely ill newborns suspected of having a genetic condition is altered with clinical whole genome sequencing (cWGS), has launched at sites across the United States. Rare and undiagnosed genetic diseases (RUGD) affect an estimated 350 million people worldwide, half of whom are children.*
Current NICUSeq trial sites include, Children's Hospital & Medical Center in Omaha, NE, Rady Children's Institute for Genomic Medicine in San Diego, CA, along with its partner, Children's Hospital of Orange County, and Le Bonheur Children's Hospital in Memphis, TN. Study sites are currently enrolling participants to evaluate how cWGS influences early care compared to standard of care in intensive care units.
The study compares the outcomes of newborns and infants who receive cWGS results within 15 days versus those who receive standard of care and receive cWGS results after 60 days. Newborns and infants are eligible if they are admitted to an intensive care unit, have a suspected rare and undiagnosed genetic disease and are less than 120 days old.
"Employing cWGS, early in the diagnostic process, can help medical geneticists and neonatologists identify causative genetic variants," said Ryan Taft, Senior Director of scientific research at Illumina. "This study will assess how those results impact the care of these children compared to current diagnostic practices."
People who struggle with genetic disease typically undergo multiple inconclusive tests and other invasive procedures, often without obtaining answers or a treatment path. This study provides an opportunity to assess how first-line whole genome sequencing can affect the clinical care of affected patients, and the role genomes may play in future medical practice.
To learn more about NICUSeq, click here.