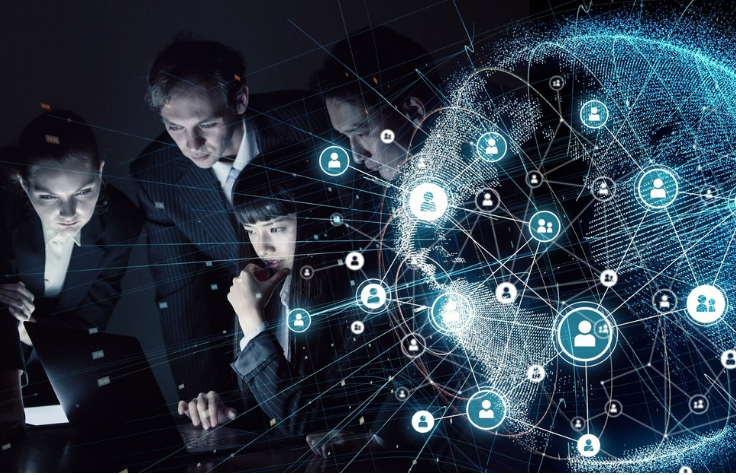 November 29, 2018
Did you know that 85 percent of jobs that will exist in 2030 haven't even been invented yet?1
Genomics will change everything—from how we diagnose and treat cancer, to how we feed the world's population - and we know that igniting genomic curiosity in students is a critical first step toward achieving Illumina's mission.
Together with our employees, we created a series of videos to give an inside look on what their day-to-day lives look like. Find out what they work on, who they work with, and just how varied the wide world of genomics really is.
Between now and the end of 2018, we'll be taking you inside the many transformational roles at Illumina. This week, we meet Greg Apker, an Artificial Intelligence Engineer, here at Illumina.
"We take data being streamed from our instruments up into the cloud and create algorithms that can turn on red, yellow, and green indicators," explained Apker. "Imagine your car has a check engine light. There are algorithms that are interpreting sensor data from your engine that determine if that light should be illuminated. We are effectively creating a remote check engine light for our customers and our mechanics."
"To be a successful data scientist 'stick-to-it-iveness' is important because these problems take time and you don't know when your ah-ha moment is going to happen. Being confident to know that the answer is lying in there, determined enough to find it, and finally patient enough to wait it out," shared Apker.
That being said, "far and away working with the people at Illumina is my favorite part about coming to work every day," said Apker. "The people here at extraordinarily bright, amazingly motivated, and incredibly generous people, and that kind of environment is incredibly rare."
Be sure to download the corresponding career card that highlights the diverse opportunities in the field of genomics. These cards provide a snapshot of in-demand roles at Illumina, including education requirements, average starting salary, and essential job skills. Whether you're an educator looking to share more about career possibilities in genomics with your students, or someone interested in joining the Illumina team today, you've come to the right place.
Stay tuned for our next installment on December 6, as we learn more about what a Biomedical Engineer does.
1. Dell/Institute for the Future: https://www.delltechnologies.com/content/dam/delltechnologies/assets/perspectives/2030/pdf/SR1940_IFTFforDellTechnologies_Human-Machine_070517_readerhigh-res.pdf