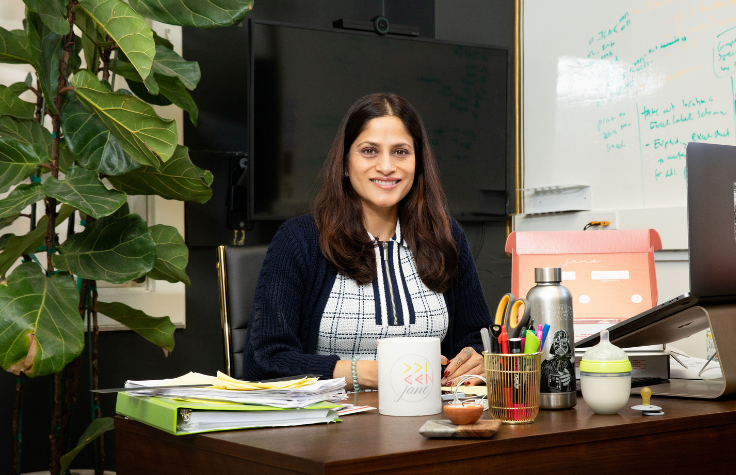 December 15, 2021
When entrepreneur Ridhi Tariyal walked out of Boston's Brigham & Women's Hospital in the fall of 2013, she left feeling frustrated. The first reason was she did not get the information she was seeking; her ob-gyn had told her that was the only place she could find the hormone testing she wanted to evaluate her fertility. (At age 33, Tariyal wasn't trying to get pregnant; she just wanted reassurance that her reproductive system was in good shape.) She was annoyed that the medical system made it this hard for a woman to find out some basic information about her own body.
The second reason was that Tariyal was dismayed by the limitations of reproductive science to evaluate women's health. Doctors rely mainly on scrapings, biopsies, surgery or imaging technology to peer into patients' anatomy or blood draws to measure their hormone levels. Tariyal wondered—What if they were missing out on important information because they didn't look at all of a woman's blood?
"Menstrual blood provides a natural biopsy every month because women shed their uterine lining," says Tariyal. "I became interested in why there wasn't a better way for women to discover what was happening to their bodies on a molecular level." She was curious if those cells contained biomarkers that could reveal if something was wrong—even before women experienced symptoms.
Tariyal's life circumstances couldn't have prepared her better to put her idea into action. She had just returned from managing a genome-wide association study with Boston's Broad Institute on Lassa fever in West Africa. So she knew about the power of next-generation sequencing to offer critical insights into people's health. "I was curious, would it take us to another level? Would this be a new way to diagnose gynecologic diseases for female-born bodies," she says.
Around the same time, Tariyal, who had a Harvard MBA, was the recipient of the university's Blavatnik Fellowship, which offers alumni the chance to commercialize promising life-science research. In other words, Tariyal had ventures on her mind and was looking for a problem to solve.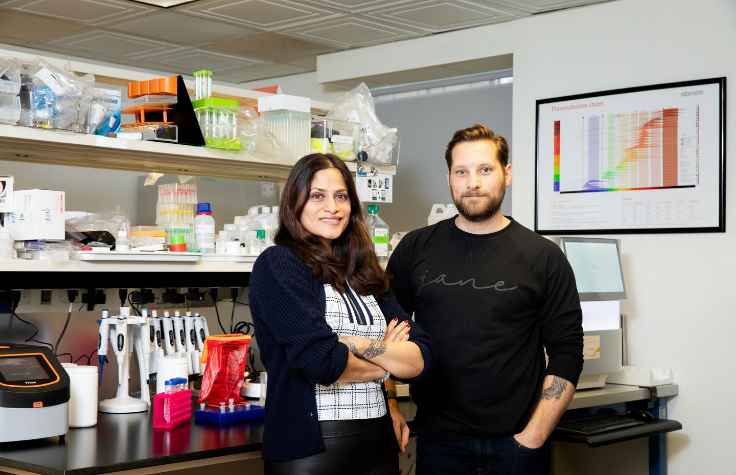 Mining clues from tampons
In 2014, within a year of her disconcerting clinic visit, Tariyal founded NextGen Jane with her business partner, infectious disease researcher Stephen Gire. The Oakland, California-based company is developing a tool that will use menstrual blood to determine if women have endometriosis, a chronically under-diagnosed disorder in which uterine tissue grows outside the uterus. Their first product is a tampon testing kit for physicians to give to patients to collect their menstrual blood for sequencing and comparison against NextGen Jane's genomic datasets. The samples are sequenced in their Oakland lab on the Illumina NextSeq™ 2000. Recent research shows that women with endometriosis had different DNA methylation patterns than those without the condition. The NextGen Jane team is currently completing a validation study for novel technology to identify those cellular changes. A member of Illumina Accelerator's SF Bay third funding cycle in 2016, NextGen Jane raised $9 million in Series A funding in 2019 and is gearing up for a Series B round.
Tariyal is part of a wave of female founders exploring the use of genomics in the burgeoning FemTech industry that focuses on women's health and wellness. Women accounted for more than half the co-founders of the startups that were chosen to participate in Illumina Accelerator, which helps early-stage genomics companies create sequencing applications and bring those products to market. Juno Bio studies vaginal microbiome to better understand everything from yeast infections to infertility. MedAnswers focuses on big data and genetics to help those struggling to conceive, and Prenome, which was formerly known as Oshun Medical, uses genomics to predict pregnancy complications.
Although the FemTech category has been historically under-funded, the financial data company PitchBook called 2021 a "landmark year" for the FemTech industry, estimating that global venture capitalist investments had already reached $1 billion for the first time.
The big vision
The ultimate goal of NextGen Jane is to build a platform to enable women to track their reproductive health throughout their lives—from their first period until post-menopause. Potential products could offer insight into their fertility and health of their pregnancies as well as diagnose a range of diseases, including cancer. Yet while they launch their company, Tariyal and Gire decided to focus on diseases that impact the uterine lining. Endometriosis seemed like an obvious first choice because there's a clear need to address it as early as possible, says Tariyal.
The excruciatingly painful disorder is estimated to affect one in 10 U.S. women between 25 and 40 and can lead to infertility; the current gold standard treatment is laparoscopic surgery to remove excess tissue. "Our mantra is that health care shouldn't be surgery and should be easy," says Tariyal, adding that she's encouraged by the surge of research to develop new drugs over the past decade. "I hear so many stories about women suffering from this. We want to arm doctors with our tampon collection kit so they can send it home with patients."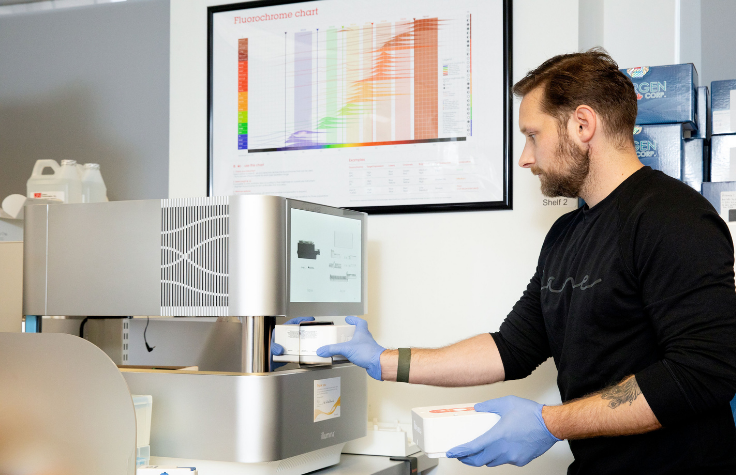 NextGen Jane's founders plan to eventually study other uterine disorders, such as fibroids or a condition called adenomyosis in which the uterine lining grows into the muscles of the uterus. They're often hard to diagnose, and women might dismiss some of the early symptoms, such as heavy periods, especially if they have insurance plans with high deductibles. "The inclination is to learn about it only when women are having problems and trying to get treatment," she says. "They might put it off until it's serious." By catching such disorders early, women would be able to avoid significant pain and suffering and prevent the need for invasive procedures, including biopsies and surgeries.
Redefining the "average woman"
In the meantime, while NextGen Jane researchers are crunching genomic data, the company is trying to gather other information about women's menstrual patterns. The founders are encouraging beta testers to send them their used tampons so they can explore the wealth of health information they contain. The idea is to build a survey instrument to help health care providers understand whether women's periods are normal. "There's no reference range on the right amount of blood a woman should lose," says Tariyal. For example, the survey asks questions about how many clots she releases, how often she changes her tampon and how many heavy flow days she has per month. "We're trying to ask questions to fill in missing data and make it personalized," she says. "I'm a 40-year-old southeast Asian woman. My information will be different from that of a 16-year-old."
By creating better and more convenient diagnostic tools, Tariyal's dream is to put women's reproductive disorders earlier on doctors' radars. But she also hopes to inspire women to take more responsibility for their health by not allowing their concerns to be ignored. "So many symptoms are normalized as part of the female experience," she says. With NextGen Jane, she's trying to show women there's another way to listen to their bodies.