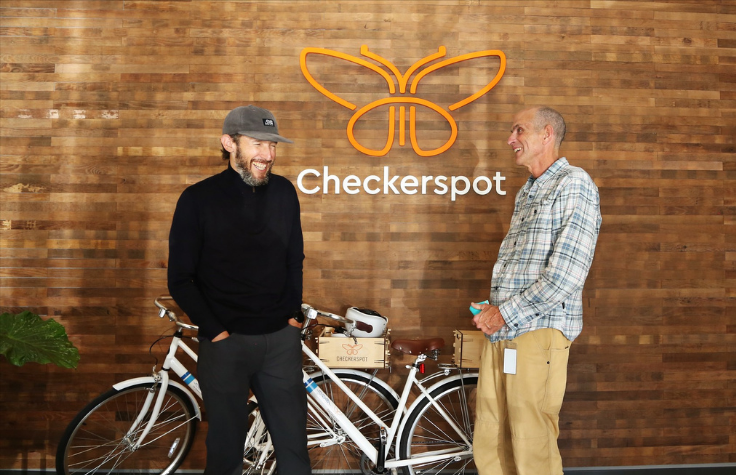 February 16, 2022
Molecular biologist Scott Franklin has spent the last 25 years in awe of the secret properties of microalgae—what he calls "the mother of all higher plants." While many people consider it an environmental scourge—certain species have the power to proliferate into a toxic bloom within hours—microalgae is, for Franklin, a wondrous source of triglyceride oils and fatty acids. "There are thousands of strains of microalgae everywhere, but you don't see them," he says. "There's a huge diversity out there."
Not only could microalgae change the way modern industry made everything from plastics, paint, skin care products and even a nutritional supplement that's low in saturated fat, it could be a cheaper and greener solution to manufacturers' reliance on petroleum-based materials.
Yet Franklin knew that getting big chemical companies to embrace a new material wouldn't be easy. There was the logistical challenge of mass-producing microalgae-based oils, especially in arable regions of the world. Then there was the human one: People typically stick with what's worked for decades and are hesitant to take a risk on something new.
Yet in 2008, Franklin found a future partner in Stanford MBA Charles Dimmler, who'd cut his teeth in biotech corporate development. The two met while working together at a San Francisco-based company called Solazyme that was exploring the commercial future of industrial microbial oils.
Dimmler remembers the day he became a believer; he was floored listening to Franklin's presentation during a management meeting that showed the viability and profitability of engineering microalgae at scale. The company later built a fermentation processing facility in Brazil that was designed to annually produce 30 million gallons of oil that could be shipped globally.
"People had thought it was impossible," says Dimmler. "Before Solazyme, the idea of microalgae had never crossed my mind. If you had asked me what it was, I would have said 'Pond scum.'"
Nearly six years ago, after Solazyme was bought by another company that pivoted to other products, Dimmler and Franklin decided to start their own company called Checkerspot in honor of a butterfly native to California's Sierra Nevada that has been harmed by climate change. This time, though, the founders had more than enthusiastic data projections; they had new tools that could help them find the most robust strains down to the molecule. Through whole-genome sequencing and transcriptomics—rapidly advancing technologies that reveal the complete DNA makeup of everything from plants to human diseases, as well as which genes are expressed—they could identify the microalgae strains that could most effectively convert sugar into oil. They were accepted into Illumina Accelerator's sixth funding cycle in 2017 and were given access to sequencing machines, reagents, and lab space. "Being able to see what genes had been turned on to make triglyceride oils in myriad strains provided us a blueprint," says Franklin, Checkerspot's chief scientific officer. "That's what a partner like Illumina was able to help us unlock."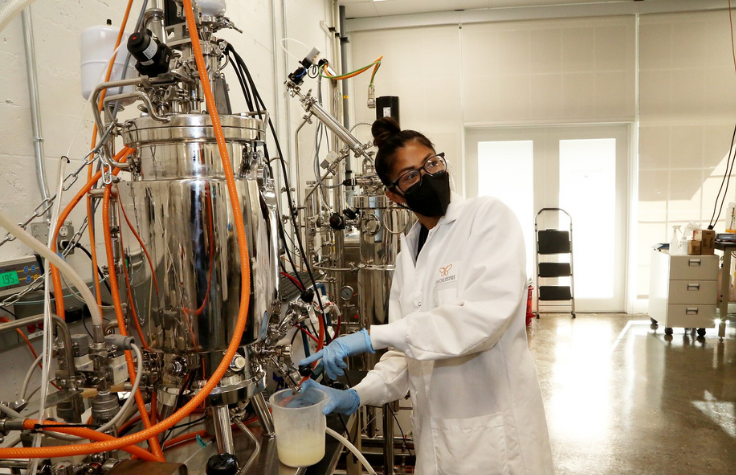 Today, they've raised over $50 million and employ about 65 people split between the Bay Area in Northern California, Salt Lake City, Utah, and Golden Valley, Minnesota. Recently they announced new partnerships with DPS Skis (to manufacture a series of skis with algae-based sidewalls using their proprietary AlgalTech™ ski materials), as well as the skin care brand Algenist.
Creating community
Although financial analysts laud the potential of synthetic biology to solve the world's most difficult climate change problems, Franklin and Dimmler knew the adoption process could take time. They had to find a strategy to get consumers excited about biobased materials and bring the potential of their technology to reality. In corporate speak, they needed a passionate "end user." "We needed a connection to consumers," says Franklin. "Otherwise, you're simply peddling molecules to companies."
Eager to launch a new backcountry ski that replaced petroleum-based materials with the more sustainable bio-based alternatives, they believed that the outdoor crowd would be the ideal fan base for an initial product offering. "They're powerful consumers. They care just as much about how their products are made as the products themselves," he says. Checkerspot launched the brand WNDR Alpine that now makes three ski models and is getting ready to debut a snowboard line. They also recently announced that they're working with Red Bull Athlete and backcountry snowboarder Nick Russell to refine the product. Their Intention 110 backcountry ski won a Fast Company "Innovation by Design" award in 2020, and a review by the Wall Street Journal that said, "Aspen wood cores and an algal polyurethane laminate produce lively and light skis that are less tiring to ski on all day and lessen the amount of torque on a skiers' knees."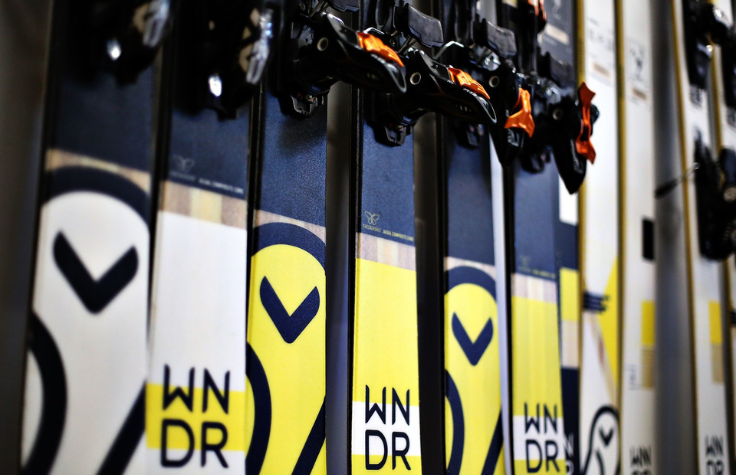 Making better algae
Now the founders are seeking other applications for their materials, including stronger, lighter auto bumpers or plastics used in electronics. In the meantime, Checkerspot employs a team of molecular biologists who continue to use whole-genome sequencing and transcriptomics as tools in creating unique structural oils that enhance the performance characteristics of the materials they are making. "We've looked at more than a hundred strains from culture collections around the world," says Franklin. "We have toolkits to re-design genes. But we couldn't do this without tools provided by Illumina. They provide the blueprint."
The company is currently scaling up three lead strains, says Dimmler, who is the company's CEO. He imagines a day when algae-derived materials are commonplace. "We're living in such an interesting time when tools like sequencing, chemical engineering, and bioinformatics are unleashing all these capabilities that will make our lives better," he says. "The costs are coming down, and the technology is improving. They're making it possible to move past the twentieth century model of oil production and into a future that will be defined by biology."