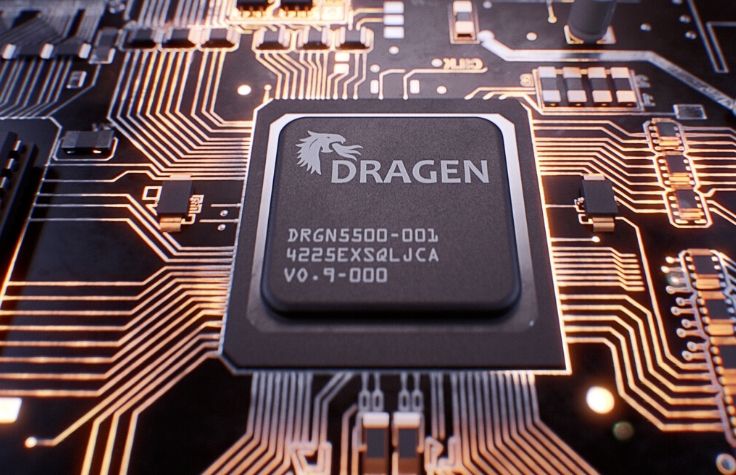 May 15, 2020
It has been two-years since Illumina acquired Edico Genome and its DRAGEN™ technology. Since then, we have seen new developments, partnerships and advances all centered around a singular vision – a commitment to delivering value to our customers.
Since joining forces with Illumina, DRAGEN's functionality and accuracy has grown rapidly thanks to increased access to some of the world's top scientists, software developers and a growing install base. We are proud of our collaboration with the Broad to develop a unified DRAGEN-GATK pipeline for short-read variant calling and make this accessible to the community. Two years in, we are excited to reflect back on our growth and explore how we are enabling researchers to ask new questions and glean more valuable data with an expanded portfolio.
Delivering Valuable Data
The DRAGEN development team is focused on increasing the value of analyzed data through continuous accuracy improvements, inclusion of new variant callers and tools, and integration of new metrics and reports. We incorporated the best of Illumina's legacy tools and methods into DRAGEN, and are committed to collaborating with top bioinformaticians to continuously evolve and refine our methods, and deliver more advantageous solutions. Examples of recent advances include:
Somatic accuracy improvements: DRAGEN v3.5, delivers significant boosts in both sensitivity and precision. In addition to accuracy improvements for solid tumors, DRAGEN now supports hematological cancers, and is capable of handling higher TiN (tumor in normal) level and lower purity.
RNA fusion detection: DRAGEN v3.5 delivered significant improvements in sensitivity and speed for RNA fusions detection using a "gold-standard" training set. We created a repository of 153 samples with 223 validated or expected fusions from five different sources representative of real-world applications. The sources included libraries from whole RNA and enrichment cell lines, fresh leukemia and FFPE sarcoma.
Population scale cohort analysis: Released the first, ultrafast population scale cohort analysis software that delivers up to 50X faster normalized and genotyped multi-sample VCFs and up to 13X faster joint genotyped multi-sample VCF output on large cohorts.
While speed, accuracy and compatibility are essential, the true value of genomic data comes from the knowledge derived from it, which includes new discoveries and clinical insights. Illumina has integrated DRAGEN into a number of end-to-end, application-specific workflows, enabling researchers to seamlessly connect DRAGEN outputs with research, interpretation and reporting systems.
Our vision of reducing sequencing data acquisition and analysis to a streamlined push-button process is here and happening, thanks to DRAGEN. We are proud of both the progress to date and the pipeline of new features as we continue to deliver a more integrated sample to answer experience for our customers.
Simplicity Through Integration
DRAGEN is fully integrated with Illumina sequencers, library prep kits and comprehensive software suite, making it easier for researchers to implement and scale workflows.
Enabling end-to-end applications: With DRAGEN on board, we are helping regulated customers navigate from sample to answer. For example, with the integration of DRAGEN in TruSight Oncology 500 ctDNA, we reduced the turnaround time from nine days down to 20 hours while ensuring high data accuracy and reliability. Through these end-to-end solutions, researchers can seamlessly connect DRAGEN outputs to downstream interpretation tools to generate reports.
Deeper integration with Illumina's portfolio: DRAGEN has become a core component of Illumina's product development. New DRAGEN features and pipelines are optimized to work with Illumina's upstream software and library preparation kits. And, of course, we've integrated DRAGEN into the new NextSeq™ 1000 and NextSeq 2000 Sequencing Systems, to streamline and accelerate downstream analysis.
Easy-to-use apps with built in reporting: We've also integrated the full suite of DRAGEN Pipelines on BaseSpace™ Sequence Hub, enabling researchers to seamlessly stream data to the cloud for push-button analysis via DRAGEN at a low cost-per-sample, as is exemplified in the DRAGEN Enrichment App.
Comprehensive Pipelines: The DRAGEN Germline Pipeline brought CNV (copy number variant), SV (structural variant) and Repeat Expansion detection into a singular pipeline. We continue to expand and strengthen the product pipeline with the addition of new metrics, variant callers and tools to deliver a more comprehensive genome analysis solution.
Greater Accessibility
Every lab has a preference for their computing environment, and whether it is a customized cloud solution or a local on-premises setup, we're there to support our customers in the environment of their choosing. Today, we have five access points, enabling our customers to harness the power of DRAGEN where they want it, when they want it. With this increased accessibility, we hit an all-time high with more than 100,000 whole genome equivalents processed on DRAGEN in Q1 2020 alone. With the completion of DRAGEN-GATK later this year, users will have a sixth access point: an open sourced, non-accelerated DRAGEN Germline Pipeline for small variant calling on GitHub.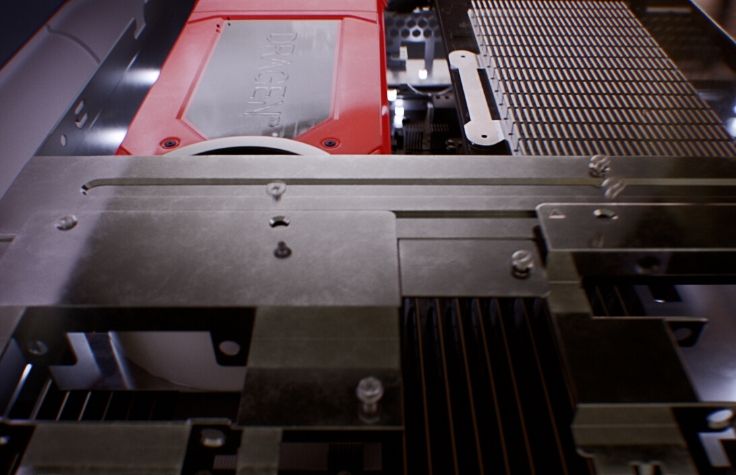 Serving the Community
As the Coronavirus pandemic swept the globe, we took a hard and fast look at how we could bring our solutions to the frontlines in the fight against COVID-19. In short order, we developed and released the SARS-CoV-2 Data Toolkit, a new suite of data analysis tools and workflow functionality for those working with the virus using next-generation sequencing. The toolkit leverages the speed and accuracy of DRAGEN to accelerate infectious disease surveillance and outbreak response, including a new DRAGEN RNA Pathogen Detection Pipeline, as well as a DRAGEN Metagenomics Pipeline for outbreak surveillance. Illumina is offering the new toolkit to the community on BaseSpace Sequence Hub, free of charge, until October 2020.
It has been a great first two years for DRAGEN on board at Illumina. We'd like to thank all of our customers, partners and collaborators that have contributed to the growth and progression of DRAGEN.
For research use only. Not for use in diagnostic procedures.